Op-Ed: Customer service – growth tool in a tough economy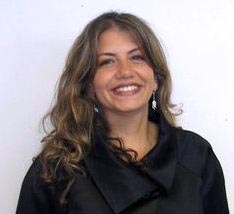 Ana Mari Toro moved to Atlanta a year ago along with her husband, Eduardo, an ob-gyn, and their three children. While on vacation in Puerto Rico recently, she had a bad customer service experience at the largest mall cinema complex. After waiting in line for nearly half hour for an order, neither the employee, nor the manager could fulfill her request: nachos with cheese on the side and popcorn.
The caveat? If the cheese were to be served on the side, they would charge 75 cents more for her order. She was baffled by their inability to do a simple business transaction while providing her good service.
"Where we live, customer service is very important, now I see we (in Puerto Rico) accept a less than acceptable treatment as common," she said.
What happened to Toro is part of a growing phenomenon among business in Puerto Rico: bad customer service. However, as new tax increases kick in in upcoming months, coupled with a constrained economy, will challenge businesses to remain afloat.
Nowadays, consumers have cut on personal spending. Unlike a decade ago, consumers are more savvy looking to save money on large as well as on small purchases. As customers are becoming more cautious about their purchases, they seek more bang for their buck. That bang is service and while buying is a decision-making process, it is also an emotional one.
There is a phrase that sums it up very well: "People will forget what you said, what you did but they will never forget how you made them feel." A consumer will never forget a memorable experience and can be more forgiving in terms of spending if the experience was good. Interaction is a key driver for spending.
According to helpscout.net, rude and incompetent staff is the primary issue why people stop doing business or buying from a company. According to statistics, between 71 percent and 86 percent of consumers quit doing business with a company because of a bad experience.
Personal service creates loyalty
As a consumer myself, I tend to buy in the same stores and purchase from the same vendors. Those who know me by name, call me when there are sales in the store or send me an email every once in a while are usually the ones that get my hard-earned money.   Bad customer service has a major impact on the U.S. economy, costing retailers and companies $83 billion each year.
As the expansion of major retailers and store chains continues in Puerto Rico, we need to become more assertive as consumers by demanding better service and these companies need, in turn, to improve communication with their associates if they want to build or maintain brand loyalty.
While companies stress on sales numbers and productivity, how about improving their associates' communication skills? Appropriate communication — verbal and non-verbal — is fundamental to obtain good results, improve sales and increase brand loyalty.
On a recent Sunday afternoon, I headed to the mall to buy an item that costs less than $10. Once there, my daughter dragged me to a famous lingerie store and after perusing some merchandise, with no help from any store associate, I headed to the dressing room. Needless to say, this store was brimming with more people than merchandise.
After waiting for 15 minutes in line, and being literally herded to my dressing room, an employee opened the door once I was inside undressing. This happen despite the fact that I told her from inside that she was mistaken and the item she had been looking for was not in the cubicle. But she still opened the door without my consent.
Outside, when I demanded an explanation, she became very rude and the floor and general manager offered me an apology and a discount card. I have been a loyal customer of this retailer since 1990. Would I go back to this specific store? Rest assured not. Would I be treated the same way if the store were in the mainland U.S.? Probably not.
Good customer service culture is intangible advantage
Other countries have profited from excellent customer service, while Puerto Rico has lost a lot of competitiveness in this area. Take the Dominican Republic for example. Good customer service is the backbone of their tourism industry; they aim to please the tourist. We have the same beautiful beaches and a better infrastructure, but sadly we don't have the same service. Some things can be duplicated, but a strong customer service culture cannot.
Nowadays, with social media, the power of good service is not to be underestimated. Take IKEA for example. After a much awaited arrival to the Puerto Rico market, the Swedish/Dutch company has been receiving a lot of bad reviews on Facebook from dissatisfied customers, who expected not only the same store concept that they have in U.S. but the same ease of picking up their merchandise and customer service.
For business owners, having a profitable business is more than offers and special deals.   You can lure customers inside with attractive merchandise and unbelievable deals but what will send them away happy — and turn that happiness into referrals or loyal customers — is great interaction from the sales staff/person.
An employee with great communication skills is an asset to any organization, company or retailer, regardless of the size and service it provides. Word of mouth saves businesses money, as they tend to spend less on advertisements and marketing strategies.
In the words of Amazon CEO Jeff Bezos: " If you do build a great experience, customers tell each other about that. Word of mouth is very powerful."
We still have a lot to learn and grow…