Op-Ed: Farewell, dear mentor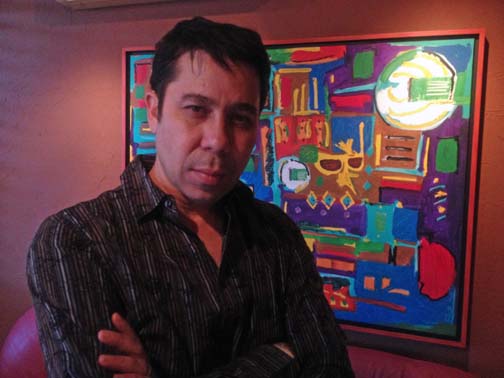 I met Luis Rodríguez-Báez thanks to Carmen Otero. That meeting, sparked a spontaneous admiration in me that few people provoke.
That night I was sure I met someone special, a being whose transparency and charisma were armor and shield of a knight errant, who with simplicity and wisdom, left among those who crossed his path a sense of unity, respect and kindness.
From the first project I worked on with Luis, I was able to distill his carats. His temper, his unalterable calm, his smile and his eternal goodness were among the first traits I picked up. He laughed with his eyes, as Wency Baerga said.
I asked him to be my mentor: I detailed all the reasons why I wanted to learn his wise ways. Of course, he said yes.
I wanted to emulate his eternal availability, constant diligence, his deep and profound insight, his ability for synthesis, his enthusiasm to collaborate and his sense of justice, but above all, his desire to help, and his empathy and generosity to those who wished to work for others.
Luis took the mentoring request very seriously. He called and tried to get together often. He enlisted in each of my projects. He answered every one of my questions, and then sent additional information he researched.
Once, at the end of a meeting for a presentation I was preparing, I asked him: "Luis, am I crazy?" He stopped on the stairs, looked me in the eyes and said, "Don't worry, I'm here to help."
When I was faced with a decision, he would say: "Think about it. Don't answer quickly. You will see things differently tomorrow." When I asked for advice, Luis would do everything he could to get information to help me understand the right path, even though he knew I would have to go through the process of learning and internalizing.
Luis was an unconditional friend. A teacher of action. A producer of ideas. A life enthusiast.
On Wednesday, May 22, an emptiness was accentuated like a hole of unimaginable proportions. My need to call him and tell him about my sadness exploded against the wall of a reality that I will have to learn to accept.
Luis lives in me, and in all of those he touched. He will continue giving us advice with his wisdom and sympathy, but this time, from the level of consciousness.
I'll miss you in this dimension, friend, mentor. I'll look for you in the annals of my mind as often as we talked. In the projects that have been suspended, in the writings and initiatives still awaiting your approval.
Farewell dear Luis. Farewell, beloved mentor.