Op-Ed: JetBlue-Spirit merger will support Puerto Rico's tourism industry, health ecosystem
Tourism is a preeminent industry in Puerto Rico. Annually, millions of travelers enjoy our culture, gastronomy and natural beauty. The health ecosystem is another industry of great importance for our economic development.
And facilitating travel to and from the island is essential for a healthy flow of citizens, visitors and professionals, including doctors and medical tourists, to contribute to these economies. Among the keys to addressing that issue is JetBlue's growth plan.
The tourism sector has shown signs of recovery. Not so the health ecosystem, which needs an urgent injection of qualified professionals to balance and prevent an insurmountable crisis. Access to the island is key.
In 2022, the tourism industry generated nearly $9 billion, or 40% more than in 2019, and the Luis Muñoz Marín International Airport (SJU) received 5.1 million passengers, 6.5% more than in 2021. According to the Puerto Rico Ports Authority, Ponce and Aguadilla saw a rise in passengers by 64% and 45%, respectively, in the first four months of 2023.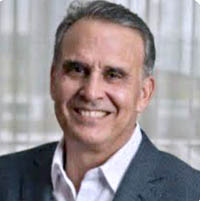 JetBlue, the predominant airline in Puerto Rico with more than 35 daily routes to 12 destinations in the United States and the Caribbean, has contributed to this growth and has promised to expand further, noting that its planned merger with Spirit Airlines would add direct flights to new destinations at a lower price.
Historically, when JetBlue introduces new routes, traditional airlines lower their fares by an average of 16%. In Puerto Rico, when JetBlue initiated the San Juan to Tampa route, fares dropped an average of 27%.
As a businessman from Ponce, a southern city served by JetBlue, I believe supporting the proposed JetBlue-Spirit merger will benefit the region's economic development.
Should the transaction be completed, JetBlue would operate more than 50 daily flights, leverage its maintenance facility at SJU, and convert Spirit team members to JetBlue crew. This means more jobs, a larger talent pool, and increased business development opportunities for residents of the island, as well as more access for tourists, investors and doctors who look at Puerto Rico as a destination, whether for tourism or business.
A more robust JetBlue would strengthen the tourism sector in general and promote the expansion of medical tourism, which, with adequate access, can develop quickly.
More accessible travel, new jobs and economic possibilities would strengthen our economy, so Puerto Ricans who have left the island can identify opportunities to return and help build it up. Among them, the doctors we so desperately need. This is a win-win situation from which we will all gain.