Optico Fiber launches Puerto Rico's 1st 10 gigabit network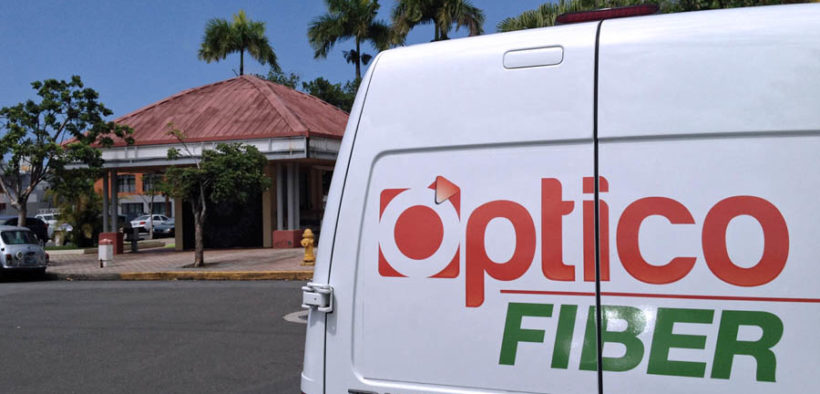 Optico Fiber, owned by Critical Hub Networks Inc., has partnered with access, optical and cloud-controlled software solutions provider DZS to launch what is expected to be the first 10 gigabit per second (Gbps) capable network on the island, the companies announced.
A longtime DZS customer, Optico Fiber is expanding its existing DZS Velocity systems with system-on-a-card technology capable of supporting Gigabit PON (GPON), 10 Gigabit Symmetrical (XGS)-PON, and 10 Gbps point-to-point technologies out of any port, as well as the latest DZS Helix gateways to deliver whole home and business reach with state-of-the-art Wi-Fi technology.
Optico Fiber will be rolling out multigigabit services to residential and business customers across the San Juan metro area, the company announced.
"This strategic upgrade to a 10-gig network capable of seamless adoption of multigigabit internet services by Optico Fiber's residential and business subscribers extends the company's position as a technology leader in the Puerto Rico market," said Carlo Marazzi, president of Optico Fiber.
"In addition, the ability to deploy multigig capable Wi-Fi 6 technology within each subscriber premises lays the groundwork for optimal coverage and a superior broadband service experience," he said, noting that Optico has been working with DZS since 2006, and is planning to extend its business relationship by adding new solutions.
"As more and more residential and business customers demand ultra-high-speed XGS-PON service levels to support use cases like working from home, latency-free gaming, and connectivity for more mobile and IoT [internet of things] devices, forward-thinking 'experience providers' like Optico Fiber will be ready with a robust network infrastructure upgradable to multigig services and the option of leveraging DZS Cloud EDGE software for ongoing experience and services enhancements if and when desired," said DZS President Charlie Vogt.
Optico Fiber is launching a series of new multigigabit residential plans that leverage this next-generation technology, offering different capacity levels.
"Moving from gigabit to multigigabit broadband services once again defines Optico Fiber as a pioneer of next-generation broadband services within the Puerto Rican market," said Alexis Ortiz, general manager of Optico Fiber.
"We chose to work with DZS because of their continued superior flexibility versus competitors to meet our business needs as a midsized operator and technology innovator," Ortiz said.
"Thanks to this transformation, Optico Fiber is even better positioned to take advantage of a shift in our local market to multigigabit fiber-based services, which have proven to be more resilient than traditional cable infrastructure to the intermittent power outages and other weather challenges that impact our island," he added.