24 organizations split $382K from Susan G. Komen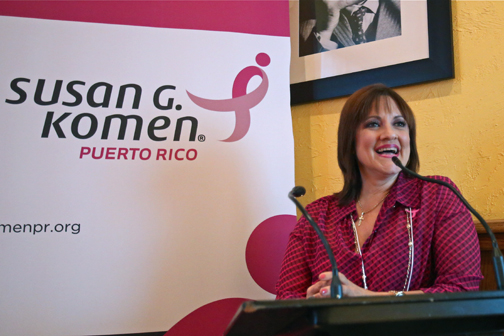 The Susan G. Komen Puerto Rico Financing Program recently awarded $382,244 to 24 nonprofit organizations for breast and health care, as well as quality treatment for Puerto Rican women.
"This program is intended to fund initiatives that promote education about breast cancer, provide information on the needs of survivors, and provide patients access to health services, such as mammograms," said SGK Puerto Rico Executive Director Carla Sánchez.
The financing program is aimed at supporting innovative programs that seek to reduce mortality from breast cancer and provide tools focused on improving the social, cultural and financial conditions of Puerto Rican women.
"We work together to save lives and provide a tool for community empowerment, ensure quality care and energize science to finding the cure in all its stages," Sánchez added.
Through its vision of achieving a world without breast cancer, SGK impacts thousands of women across the island, through grant assistance programs for nonprofit organizations that offer treatment and support to patients in all municipalities.
Last year, SGK granted $225,000 to municipalities lacking screening, support, treatment and diagnosis services.