P.F. Chang's recruiting 300 people for Plaza Las Américas eatery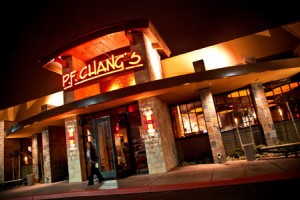 In preparation for its November opening at Plaza Las Américas, casual dining modern Chinese eatery P.F. Chang's China Bistro is looking to recruit as many as 300 employees. Interviews are taking place through Sept. 23, from 9 a.m. to 4 p.m. at the San Juan Wildlife Museum on Kennedy Avenue.
"We're looking for passionate people with integrity and commitment to help create a pleasant environment offering an outstanding experience to all our customers," said Marifé Rocafort, training director for International Restaurant Services Inc., the restaurant's local franchisee. "It is a requirement that people are over 18, are available to work rotating shifts and be customer service oriented."
The chain expects to recruit staff for its dining room and kitchen areas — including wait staff, bartenders, hosts, back waiters and bussers. For the kitchen, the company is looking for wok cooks, preparation, dishwashers and cooking in general. The management team is already in place.
The recruits will be given benefits that include: health plan, retirement plan, opportunities for personal growth, short term non-occupational disability insurance, training with pay and free uniforms in some positions. The trainings will start in the restaurant during the first week of October.
With an investment exceeding $3 million, P.F. Chang's will open its two-story, 8,000 square-foot restaurant in about two months.