P.R. regains footing on WEF ranking, grabs 35th place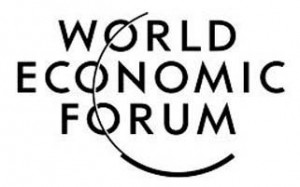 Puerto Rico has made a positive movement back up the ranks of this year's World Economic Forum's Global Competitiveness Report, by placing 35th among 142 countries. The ranking represents an improvement from last year, when Puerto Rico had fallen to the 41st spot on the list.
The current ranking bests the position Puerto Rico achieved when it made its debut in the ranking in the 36th position in 2006. It also closes the gap with Chile, the most competitive country in the Latin American region, and Ireland, which at 29 remains an important competitor to Puerto Rico when it comes to manufacturing.
"Greater competitiveness, which is already a fact, together with measures to restore growth and physical infrastructure, will achieve the goal of returning Puerto Rico's the economy to the path of sustainable growth and job creation," Economic Development and Commerce Secretary José Pérez-Riera said Wednesday, in response to the results.
"The new rating positions Puerto Rico in the group of jurisdictions that the WEF characterized as innovation economies that includes the world's most developed countries like the United States, Australia, Switzerland and Singapore," he said.
The report also showed improvements in indicators related to the macroeconomic environment, such as a balanced government budget and inflation; education, such as enrollment in higher education; and technological factors, such as Internet penetration and broadband Internet subscription.
During the five years that Puerto Rico has been included int the WEF report, it has occupied the 36th position in 2008, 41st in 2009, 42nd in 2010 and 41st in 2011.