Tech co.'s partner to boost e-payment security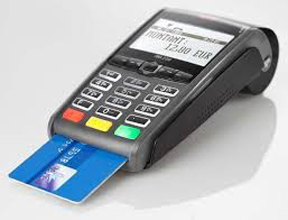 Puerto Rican technology company e-Nabler — creator of mobile point-of-sale system e-Mobile POS — and Elavon, an international e-payment processing company recently formed an alliance to streamline and improve the security of these types of transactions in the local market.
The concept was presented at an event focusing on the benefits of smart-chip based credit cards, which integrate a circuit that provides advanced security in the payment process. The chip card is more difficult to forge or copy, because the stolen information cannot be used to create counterfeit cards and fraud, because the code does not repeat for each transaction.
"We carried out this integration of solutions by eMobilePOS and Elavon, as it is consistent with our philosophy of providing flexible and affordable services for all types of businesses," said Joel Vázquez, president of e-Nabler, during the event.
Chip-based POS systems offer an additional level of security to those used to process magnetic stripe cards, developers said. The one introduced by the companies integrates UTI Chip and PIN systems, works with QuickBooks or Peachtree, and can be used in iPad, iPhone, Android tablets and/or smartphones.
Magnetic stripe cards are increasingly obsolete, so companies should move equipment to process chip-based cards, said Bernardo Olmeda, senior sales director for Elavon
"This is in benefit to the consumer and the entrepreneur. Consumers have less reason to worry about the security of their information and have a smart payment card that works anywhere in the world," he said. "And the company is able to reduce card fraud caused by counterfeit, lost or stolen cards."
While e-Nabler Corporation was responsible for the conceptualization and development of the entire integration, Elavon is providing the credit card processing chip.