Paulson & Co. revamping 270 Plaza building in Hato Rey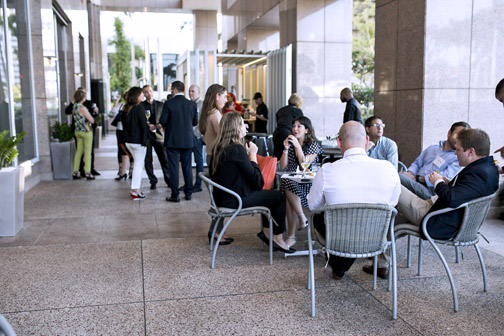 Paulson & Co. announced completed and projected renovations for one of its many real estate properties in Puerto Rico, the 270 Plaza building in Hato Rey, better known as the McConnell Valdés building
Paulson & Co. owns hotels La Concha A Renaissance Resort, Condado Vanderbilt, St. Regis Bahia Beach Resort, Serafina Beach, housing development 1149 Ashford and Class A office buildings 270 Plaza — which it purchased in 2015 — and American International Plaza in Hato Rey.
At present, 270 Plaza's tenant roster includes McConnell Valdés, Axa Advisors, Xerox, Ikon Benefit Group, Noble Bank, Sánchez Pirillo LLC and  Bancolombia, among others.
"We're very satisfied with the renovations that have been carried out in 270 Plaza. This is part of Paulson & Co.'s commitment to revitalize the financial sector of the city of San Juan, better known as 'La Milla de Oro'," said Gilberto García, director of the office portfolio for Paulson & Co., which also manages the American International Plaza building.
So far, the owners have overhauled common areas, mechanical and electrical systems, implemented a new web-based property management platform, implemented a new access control system, and a new parking service, among other improvements.
This year, the company will spend more than $1 million to install a new emergency power generator to provide service to the entire building, while carrying out mechanical and cosmetic improvements to all of the elevators, as well as bathroom renovations.