Petco opens 1st Puerto Rico store in Río Piedras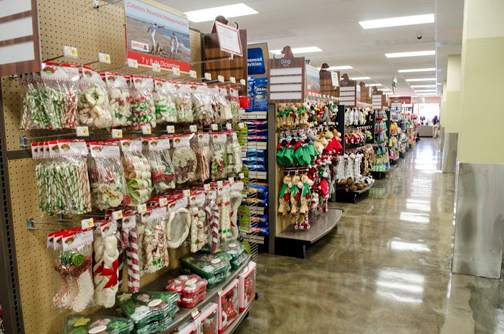 San Diego, CA-based pet specialty retailer Petco quietly opened its first store in Puerto Rico Monday in Río Piedras, setting up shop in a 11,000 square-foot space that houses a full line of grooming services and dog training as well as a watersports department.
Attempts to obtain investment and related job-creation figures were unsuccessful Monday. The store is located on 65th Infantry Avenue.
As part of its grand opening, the retailer will host a weekend-long inauguration event Dec. 7-9 featuring local celebrities and activities for pets and their owners. The company will also give away 200 vouchers for free pet sterilization, in line with its philosophy of tackling pet overpopulation.
Petco has a "Think Adoption First" philosophy, through which it advocates for pet adoption, rather than purchasing one – even from a Petco store. The company has made a commitment to help curb the large population of homeless animals in Puerto Rico "by educating responsible pet parents and raising awareness about the importance of spaying and neutering of pets," the company said in a statement.