Avara Pharmaceutical Services marks 1st year in Arecibo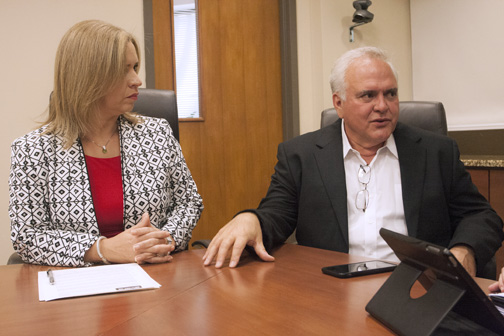 Avara Pharmaceutical Services, which arrived on the island last year after picking up the assets of the former Merck plant in Arecibo, is marking its first year of operations with plans to expand production at the site, a high-ranking company official said this week.
Last year's acquisition marked the first time that Avara's parent company, American Industrial Acquisition Corp., or AIAC Pharma, bought a pharmaceutical, opening the door for a company-wide expansion that includes the opening of a new site in Ireland last week, as well as three more possible sites by the end of this year, said Jim Scandura, COO of Avara Pharmaceutical Services.
"Together with the acquisition, the company adds 15 new clients to its portfolio. We're planning on moving additional products to the Arecibo plant," Scandura said. "This plant is gaining a unique position in the bio-science industry in Puerto Rico, the United States and globally."
"During our first 12 months of operations, we retained an important pharmaceutical operation while protecting and adding new workforce to our company. We displayed Puerto Rico's capacity as a manufacturing destination and opened new doors for future contract manufacturing opportunities with international clients," he said.
AIAC is a group of multinational investors with operations in 18 countries and $1.5 billion in annual revenue.
"We redesigned the Arecibo plant to be an elite site for contract manufacturing and production. We have invested nearly $7 million to prepare us for future production," he said, adding that this year the company will continue to develop its production and packaging capabilities "to give an optimal service to the pharmaceutical industry, as we aggressively seek new business opportunities."
Looking ahead, Scandura predicted a "positive market dynamic for contract manufacturing," with a potential market for pharmaceutical product manufacturing at close to $50 billion a year. Of that, 28 percent is based on contract manufacturing, which represents a potential $14 billion market. This market is expected to grow 34 percent, or $20 billion, by the year 2020, he said.
"The quality guarantee is a key indicator for this type of industry, because mistakes in production processes are detrimental. In this case, Puerto Rico and Avara are a role model, because it has a proven excellence quality record," he said. "Usually, contract manufacturing negotiations are long-term commitments, because it's expensive to change or alter a contract; this represents a continuous economic impact for the company and the country of location."