Pipeline Angels looks to launch angel investing, mentoring for women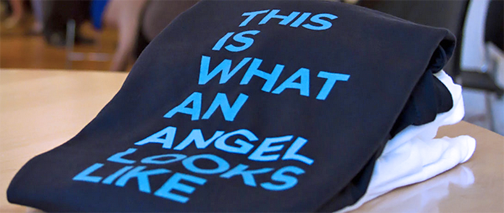 Pipeline Angels, a fund dedicated to creating capital for women and non-binary femme social entrepreneurs, will be launching its signature angel investing bootcamp in San Juan, this summer to support the island's founders and economy, network officials said.
The bootcamp, to be held July 14-16, arrives at the encouragement of influential local organizations — including Grupo Guayacán, Parallel18, Santurce POP, and Animus.
Pipeline Angels members invest in women and non-binary femme founders, making this Puerto Rico launch a "much-needed opportunity for local women and femme entrepreneurs seeking capital to grow and scale their companies," organizers said.
"There is a growing number of businesses led by women and non-binary femmes after Hurricane María that need support," said Carla López de Azúa, founder of Santurce POP, a retail incubator for small businesses to test out a commercial space in the metropolitan area.
"Having Pipeline Angels launch in Puerto Rico will help transform the economic landscape by mobilizing more capital for Boricua founders," she said.
Since Pipeline Angels launched April 2011, more than 300 members have graduated from its angel investing bootcamp and have invested more than $5 million in 50+ companies via its pitch summit process.
"As a Puerto Rican, a woman, and an angel investor, it is really exciting to launch Pipeline Angels in San Juan," said Pipeline Angels member Karla Fraguada.
"The programs, courses, and speakers are perfect for someone with some angel investing experience or a complete novice, as I was," she said.
"There are plenty of accredited investors in Puerto Rico who would benefit from understanding angel investing and how we can enable more local women and femmes to grow financially and professionally," Fraguada added.
Pipeline Angels has committed to doubling the number of Latino(a) angels nationwide, citing a study by a Wharton/Angel Capital Association that found that only 2.3 percent of U.S. angel investors are Latino(a.)
Women and femmes on the mainland, especially those who are part of the Boricua diaspora, are very strongly encouraged to apply — become an angel investor, power the local economy, and help unleash more capital for Puerto Rico-based founders.
"At Guayacán, we welcome efforts to increase access to capital for our local startups, particularly when it means that founders will also get access to a powerful network of new mentors, partners, and potential clients," said Laura Cantero, executive director of Grupo Guayacán Inc.
"This is why we're excited to be a part of the Pipeline Angels launch in Puerto Rico and look forward to getting highly promising local founders the capital they need to take their companies to the next level," she said.
For more information on the bootcamp event for potential new members and pitch summit for entrepreneurs and due dates to apply to the inaugural Pipeline Angels summer program in San Juan, click on the links.