PR Planning Board opens FEMA's flood maps to public comment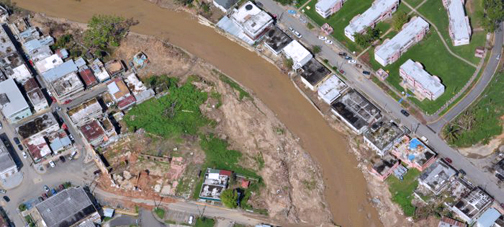 The Puerto Rico Planning Board is requesting public comment on FEMA's updated flood maps, which reflect new information and lessons learned from the widespread damage caused by Hurricane María.
The principal benefit of the new maps is to help Puerto Rico rebuild stronger from the 2017 storms and to apply mitigation techniques to substantial improvements, the federal agency said.
The flood maps show the revised boundaries and flood levels for areas in the 100-year floodplain, also known as areas with a 1 percent chance of flooding in any given year.
The maps also include the definition and boundaries for a new flood zone known as area of Limited Moderate Wave Action within the Coastal AE Zone. These are areas along Puerto Rico's coastline.
"The flood maps are instrumental for the island's ongoing recovery. The updated information on the maps will help planners at all levels of government make better-informed decisions about flood mitigation requirements," FEMA stated.
"The information will also guide improvements to existing construction permit processes and building codes," it added.
This will ensure that new construction or substantial improvements minimize damage when floods occur, based on the best information available.
At the same time, it will enable property owners and developers to better protect life and property as well as public and private investment.
However, this new tool will not replace the Flood Insurance Rate Maps, or FIRMs, for the purpose of rating National Flood Insurance Program policies, FEMA noted.
The Planning Board has hosted two public hearings so far on the maps. Government organizations, insurers, developers and the general public may submit their comments about the maps via email.
Comments may also be submitted in writing to:
Puerto Rico Planning Board
P.O. Box 41119
San Juan, PR 00940-1119
Additional information about the flood maps can be found on the Puerto Rico Planning Board's web page.