Polytechnic offers island's 1st interior architecture degree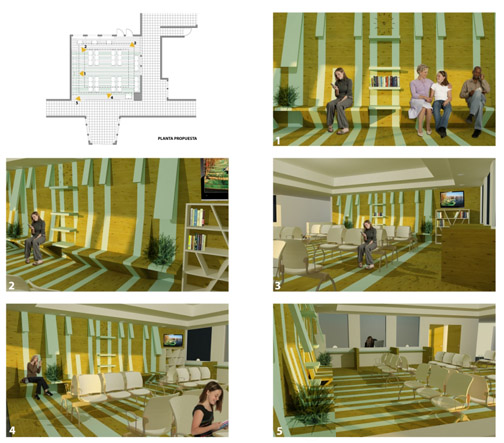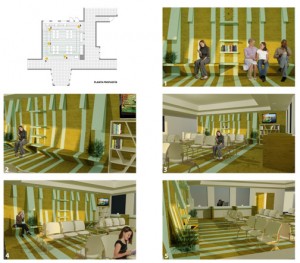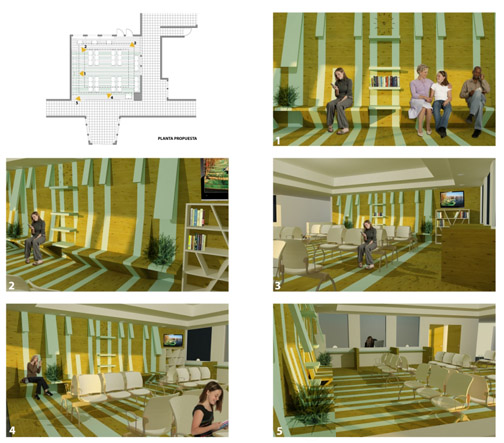 In keeping with the times and seeking greater academic diversity, the School of Architecture of the Polytechnic University of Puerto Rico announced the launch of its new bachelors degree in Interior Architecture, expanding its academic offering to all students interested in design, architecture and sister disciplines that complement them.
The bachelor's degree is currently before the Puerto Rico Board of Education awaiting approval. However, it is expected to start this month, in time for the 2012-2013 academic year. This new academic offering will consist of a total of 138 credits over a three-year period (nine quarters) and will have 27 courses in common with the Architecture program.
All students pursuing a bachelor's degree in Architecture have the option of continuing their college career in architecture, or specialize in the field of Interior Architecture.
"As we have evidenced in other courses and activities of our school, the complexities of the work of an architect include not only designing space and environment, but also the objects that occupy it," said Carlos E. Betancourt-Llambías, dean of ArqPoli, as the school is known. "The art of designing is a universal act, which can include anything from an object, a building, a space and to conceiving a city."
The curriculum offers courses covering history, theory, technology, construction details, lighting, textile and furniture selection, and office management. Like the five-year bachelor's in Architecture, ArqPoli's three-year bachelor's in Interior Architecture is unique because of its multidisciplinary approach and emphasis on protecting the environment through sustainable design initiatives, supported by the intervention and adaptation existing buildings, and the selection of green equipment and materials.
"Interior architecture combines art, science and technology, integrating creative tools and artistic skills to analysis and problem solving techniques in the design process," said professor Smyrna M. Maurás Modesti.
Among the objectives of this program is to highlight the importance of establishing close relations with other professions and industries involved in the process of construction and development of an architectural project.
"This new program offers students a comprehensive education of the profession of interior architecture," said Maurás. "This includes the technical and artistic scope, the social, cultural and environmental responsibilities that it entails, and the close relationship that must be kept with other professions for the success of any interior design project."
This new program will expose students and future architects a variety of fields allowing them to be managers, to be interlocutors, to promote projects, to design them, generate and to build them.
"We're educated so others build our projects!" said Betancourt-Llambías. To that end, both the Architecture and the Interior Architecture programs now include expanded courses in entrepreneurship, in which students acquire the tools to position themselves strategically in the design field.
"It is not about going to an office just to draw and design, as it traditionally was, but to be able to position oneself with an entrepreneurial will. Part of our mission is how to make ourselves relevant in the field of developers and contractors," Betancourt-Llambías added.
This is just the first of the new offerings that ArqPoli will offer facing a new generation of architects trained in leading projects. Both Betancourt-Llambías and his team are currently working in designing other programs, such as bachelor's degrees in Industrial Design and Graphic Design, as well as master's degrees in Conservation and Planning.