Polytechnic U breaks ground on $10M expansion, renovation project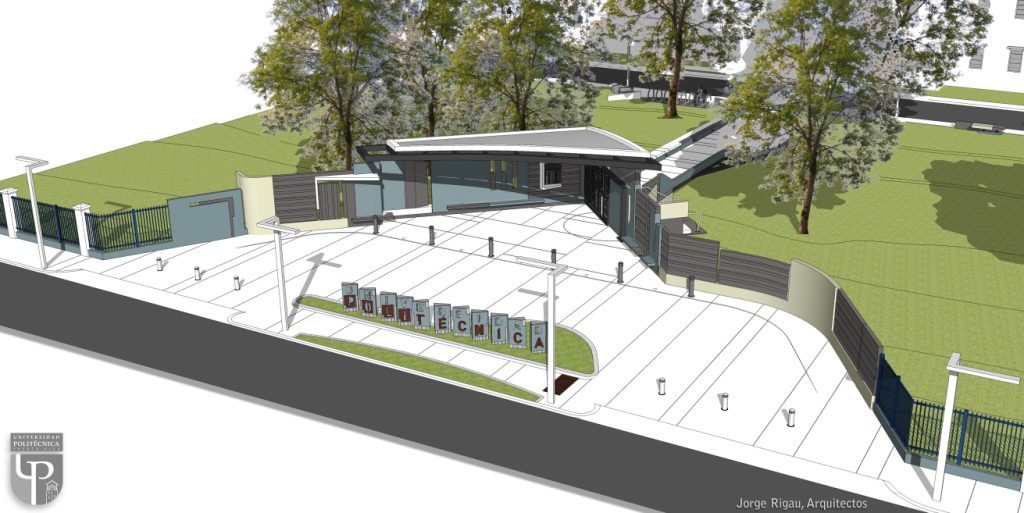 Hato Rey's Polytechnic University of Puerto Rico broke ground Tuesday on a $10 million renovation and expansion project for its main campus that will result in an improved multipurpose building and the addition of a new pedestrian access, school officials said.
The first phase of the ambitious project consists of adding 15,000 square-feet of space to the campus' multipurpose building, which houses the PUPR's Schools of Architecture and Socio-Humanistic Studies. The project also calls for upgrading both faculties and equipping them with state-of-the-art technology for each area of study.
While the Socio-Humanistic Studies department will occupy the facility's mezzanine level, where there will be faculty offices, a conference room and support facilities. Meanwhile, the School of Architecture will take up the building's second and third floors, which will also house a reception room, administrative offices, design studios, an exhibition area, faculty offices, a new 300-seat amphitheater, lounges and living areas.
"This expansion and renovation project is the third phase of our strategic development plan to incorporate more and better facilities to our campus, and thus continue to evolve as a leading institution of higher education," said PUPR President Ernesto Vázquez Barquet.
The private nonprofit institution specialized in Engineering and Geomatic Sciences, Architecture and Business Administration is marking its 45th anniversary this year. In 2001 and 2002, the PUPR expanded beyond San Juan, opening campuses in Miami and Orlando, respectively.
The planned $10 million improvement project will be funded through a combination of equity and financing and will take between 12 and 18 months to complete.
The second phase of the project calls for the construction of a new pedestrian entrance on Ponce de Leon Avenue that creates space for cars to be able to drop students off safely and promotes the use of the Urban Train and other public transportation methods.
The remodeling and construction project will serve as a training site for PUPR architecture students, campus officials said.
"The remodeling, expansion and construction will serve as a workshop and case study for our School of Architecture students on the practice of our profession in Puerto Rico, emphasizing on the use of practical teaching methods that distinguish our academic offerings," said architect Jorge Rigau, founder and past dean of the PUPR School of Architecture.