PRIDCO assigns $1.6M to Inteco's broadband development project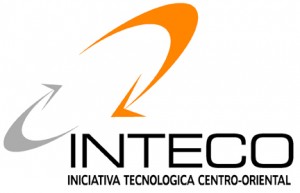 The Puerto Rico Industrial Development Company's board approved a $1.6 million assignment to the Central Eastern Technological Initiative, to match federal funding granted by the U.S. National Telecommunication and Information Administration to expand broadband access to economically disadvantaged communities in the region, Economic Development and Commerce José Pérez-Riera, who also heads Pridco, said Monday.
Inteco, as the multi-town initiative based in Caguas is known, will use the funding to move its $16.3 million, 515-mile broadband network project announced late last year that will connect more than 250 institutions — schools, universities, hospitals, municipal agencies, and police stations, among others — in the region.
"Through this funding assignment, Pridco, facilitates the development of an advanced telecommunications infrastructure, so that citizens of the Eastern Central region have the best access to the Internet quickly and securely," said Pérez-Riera.
The project will eventually provide access to high-speed Internet access at affordable rates to region residents, including 600 businesses and industrial centers, 136,000 homes and 450,000 residents, by allowing ISPs to connect to the project's open network. The ambitious broadband project also calls for establishing free Wi-Fi zones to promote Internet use among youth and economically disadvantaged adults.
Developing the extensive network has been a three-year undertaking that has received $12.9 million through a grant from the NTIA in February 2010 and $3.4 million in local investment, plus Pridco's contribution.
"On behalf of our Board of Directors and our partners, we thank PRIDCO," said Inteco Executive Director Oscar Jiménez. "Broadband infrastructure is critical for the Central Eastern region as it covers all areas of services to citizens, businesses and industrial sites, and will certainly result in an increase in the rate of economic growth."
Inteco will begin constructing the first towers to activate the network in two zones this summer.