Print1 to invest $10M in machinery, equipment in Las Piedras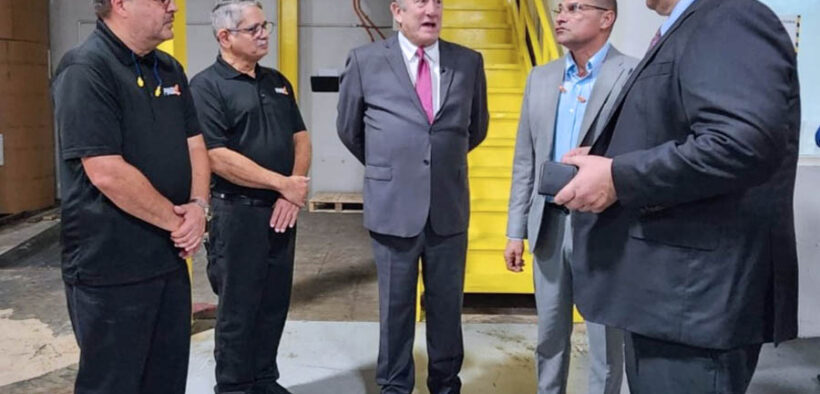 Printing services firm Print1 is investing more than $10 million to expand its offerings at its Las Piedras plant, including the integration of advanced machinery and printing equipment, subsidized by the Department of Economic Development and Commerce (DDEC, in Spanish).
The new machines feature advanced technology that enable efficient, cost-effective printing to meet the demand of this sector locally, company officials said.
"We have witnessed the growth of this company that provides printing services to clients across the island," said DDEC Secretary Manuel Cidre.
"Knowing that by getting the machinery, which the DDEC has helped them buy, they will now be able to offer new cutting-edge and high-quality prints fills us with great satisfaction," said Cidre. "They will also be able to help other entrepreneurs get their products with the quality and diligence required in this industry, in addition to positively impacting the economy of the municipality of Las Piedras with a staff of 77 workers and an estimated payroll of more than $2 million."
Print1 President Salvador Álvarez said, "Our mission is to offer excellence in printing in the work we do for our clients. Aligned with our strategic plan, we project a significant investment in the coming years, which, combined with the experience of our team, the commitment of our Board of Directors and the help of the DDEC, we're confident that we will create a new Print1 in which we can offer high-quality and world-class efficiency in all commercial printing."
Print1 was established in 2016 with the merger of AGP (Advance Graphic Printing) and Ramallo, the two most successful companies in Puerto Rico's commercial printing sector. The company specializes in printing loose sheets, newsletters, brochures, medical directories, books, magazines, shoppers, inserts, cardboard packaging, displays and other related products.
It is known for its extensive industry experience and utilization of state-of-the-art technology.
Print1 has employees with more than 40 years of experience, which ensures maintained quality standards and service continuity for its clients. With these new specialized machines, Print1 plans to offer new products and advance this industry's value chain, government officials said.