Locally produced newscast to debut on WAPA America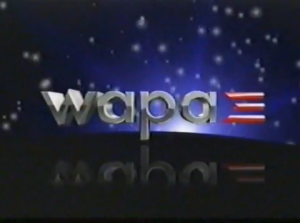 Starting Oct. 27 U.S. Hispanics will be able to watch a new Spanish-language primetime newscast produced specifically for the U.S. market by Puerto Rico's WAPA Television.
The hour-long program, "Noticentro America," will air live and exclusively on WAPA's U.S. sister cable network, WAPA America, Monday-Friday at 8 p.m. Eastern Standard Time/5 p.m. Pacific Time. WAPA America is available nationwide and is distributed by all major cable, satellite and telecommunications providers.
"Noticentro America" will feature stories of interest to U.S. Hispanics with a special emphasis on news from Puerto Rico and the U.S. Hispanic market, focusing on topics such as immigration, education, personal finance, health, culture, and technology.
"WAPA has the most advanced news technology in Puerto Rico and an award-winning news team that produces the most news on the island," said José E. Ramos, president of WAPA Television. "We saw the opportunity to leverage our unparalleled resources to produce a high-caliber national news program that caters to the unique interests of U.S. Hispanics."
"Puerto Ricans are the second-largest Hispanic group in the U.S., and this is the first news program produced in Puerto Rico tailored for U.S. viewers," said Alan J. Sokol, president of Hemisphere Media Group, WAPA's parent company. "This underscores Hemisphere's commitment to innovate and invest in original programming that appeals to U.S. Hispanic audiences."
Puerto Rican journalists Pedro Rosa Nales and Monika Candelaria will co-anchor the program, which will feature special reporting from Guillermo José Torres Jr. and sports updates from Kefrén Velázquez. Veteran meteorologist Deborah Martorell will present weather updates for key U.S. cities.
Enrique Cruz, vice president and news director of WAPA Television, will oversee the production. Renato Rivera will serve as executive producer and Griselle Sierra as [roducer.
Launched in the U.S. in 2004, WAPA America broadcasts approximately 75 hours per week of original news and entertainment programming, as well as local movies, "telenovelas" and major sporting events like "Baloncesto Superior Nacional" (National Superior Basketball), Puerto Rico's most popular professional sports league.