ProfeNat Quest Tours unveils new offers in Puerto Rico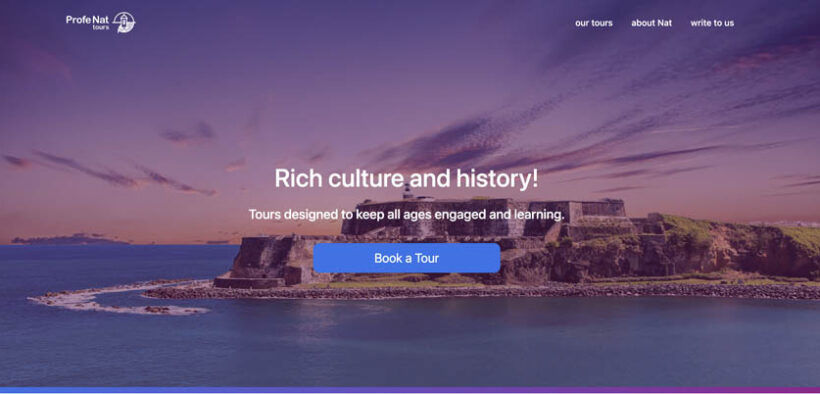 ProfeNat Quest Tours has unveiled its new catalog of tours, through which the operator said it will continue "to offer visitors a unique and immersive experience of Puerto Rico's rich culture, history, and natural beauty."
ProfeNat Quest Tours' new tourism experiences comprise several options, including cultural, adventure, historical, and eco-tours in San Juan and across the island. Visitors can explore the island's diverse landscapes, from its lush rainforests to crystal-clear waters, and learn about its fascinating history and culture.
"We're thrilled to announce our new and compelling tours in Puerto Rico," said Natalie Yankuk, ProfeNat Quest Tours' CEO. "Our team provides visitors with a unique and immersive experience of the island, and we're excited to share our passion for Puerto Rico with visitors worldwide. We believe that travel is all about creating memories that last a lifetime. That's why we work closely with our clients to design personalized tours that exceed their expectations."
Yanyuk is an experienced guide and lecturer who has lived in five countries for more than 20 years. She is pursuing a doctoral degree in educational leadership and administration while lecturing about methodology and philosophy of education.
ProfeNat, as her students and colleagues know her, is fluent in English, Spanish, Ukrainian and Russian and resides in San Juan.
Profenat.com is accepting bookings from travelers.