Startup.pr propels ambitious local entrepreneurship project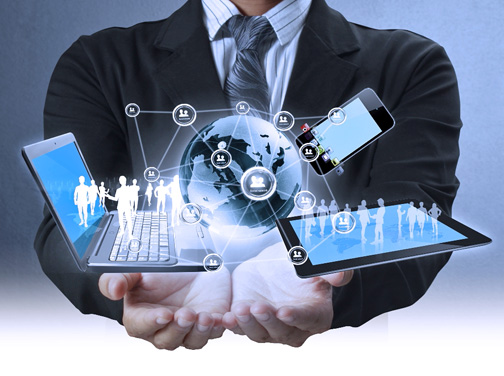 With the goal of encouraging local entrepreneurship, Startup.pr is accepting proposals from emerging Puerto Rican businesses, for the first cycle of its new commercial pre-acceleration program.
Startup-pr's Pre-Acceleration Program focuses on providing the necessary tools to businesses that are in the first stages of their development process, so they can meet their objectives, build a client base and join other renowned accelerator programs on the island.
For its first cycle, in 2018, Startup.pr will accept proposals for innovative and technological business projects. To be eligible, the businesses must be at an early development stage. For instance, they must have an idea developed or an established prototype of some product or service. Additionally, every idea should have the potential to expand locally and internationally.
Startup.pr will host 15 projects during the first cycle of its Pre-Acceleration Program, which begins in February 2018. All interested parties should apply before or by Jan. 19, 2018. Additional information about the application and admission processes is available at the website, under the admissions tab.
Startup.pr's Executive Director José M. Almodóvar-Faría, said this business accelerator project is different than others because it grants access to diverse resources within the university ecosystem.
Among them, program participants will have access to specialized equipment and the opportunity to receive orientation and mentorship from highly-qualified professors, researchers and experts in business and technical subjects.
"We have collaborative agreements with multinational businesses and government entities focused on cultivating the startups ecosystem in Puerto Rico. Faced with the economic crisis on the island, promoting local entrepreneurship is imperative and Startup.pr is committed to providing the tools and services essential to encourage innovation and retain Puerto Rican talent," said Almodóvar-Faría.
This new quarterly offer from Startup.pr comprises 12 weekly sessions. In that period, participants will receive training to identify their audience, develop and structure a viable business model, evaluate cost-effective strategies and learn how to present their business to the community, among other skills.
The sessions will take place at Startup.pr's facilities, located in the Technological Innovation building, at Universidad del Turabo, in Gurabo.
Once integrated, program participants will have access to financial aid services for equipment and operational expenses. They'll also have access to the following perks:
Office space, conference rooms and work areas;
Laboratories and specialized equipment;
Business and technical counseling;
Assistance in prototype development and product testing;
Coaching from engineers, scientists and other highly-qualified business professionals; and,
Assistance with intellectual property protection.
In addition to these services, participants will receive $15,000 in funds, distributed in three $5,000 installments, and the opportunity to be considered for the Acceleration Program, which provides up to an additional $40,000 in funding.
"We designed this program to help entrepreneurs grow and successfully become part of one of the commercial acceleration programs, upon completion of our program's pre-acceleration sessions. With the techniques learned in our program, entrepreneurs will be prepared to take their business to the next level," said Almodóvar-Faría.