Prudential Emerging Visionaries program recognizes Puerto Rico student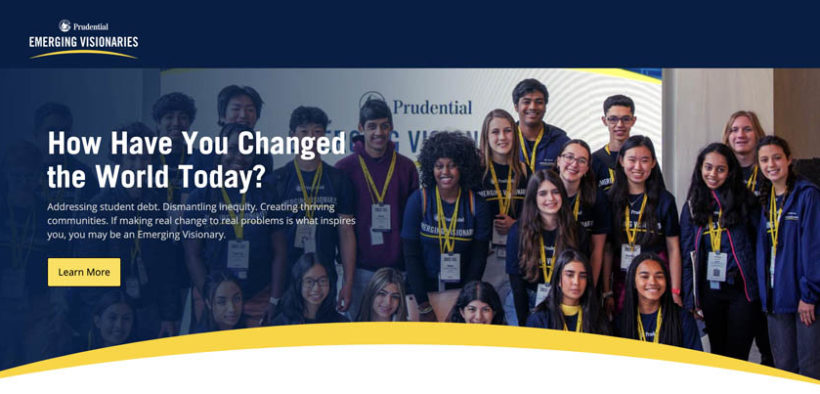 Siona "Dolly" Pramoda, 14, of Guaynabo, was named a 2023 Prudential Emerging Visionary "for her inspiring commitment to improving the lives of others," program officials announced.
As one of 25 Prudential Emerging Visionary winners, Pramoda will receive a $5,000 award to help take her innovation to the next level. She is also invited to attend an all-expenses-paid trip with her parent or guardian to Prudential's Newark, NJ, headquarters for a three-day summit in April where she will receive coaching, as well as skills development and networking opportunities with Prudential employees and other young leaders.
Prudential Emerging Visionaries recognizes people ages 14-18 whose fresh perspectives and innovative solutions address pressing financial and societal challenges in their communities.
"The goals of our Emerging Visionaries program reflect Prudential's overarching purpose: to make lives better by solving the financial challenges of our changing world," said CEO Charles Lowrey. "We applaud all of our honorees for their commitment to improving the lives of others and creating inclusive and thriving communities."
Pramoda is a leader of "SafeTeensOnline," a peer-led and experience-sharing community that teaches young people online safety and privacy skills.
"SafeTeensOnline" identifies students as high-risk based on their usage patterns, awareness, and perceptions of cyber risks. Participants then take part in learning modules on online safety topics co-created with experts in the field and led by youth ambassadors in their community. The initiative runs in more than 40 schools across four countries and 15 states in the U.S.
Emerging Visionaries is a collaboration between Prudential Financial and Ashoka, a leading social impact organization, with support from the Financial Health Network, an authority on financial health and longtime partner of the Prudential Foundation.
During the summit, to be held April 22-25, five winners may also present their solutions in a pitch-off, where a grand prize winner will be awarded an additional $10,000 in funding. Prudential employees will again vote to name an Employees' Choice Award winner, who will receive an additional $5,000.
The program is an evolution of Prudential's Spirit of Community Awards, which, for more than 26 years, honored more than 150,000 outstanding youth volunteers.