'Rums of Puerto Rico' gets new brand identity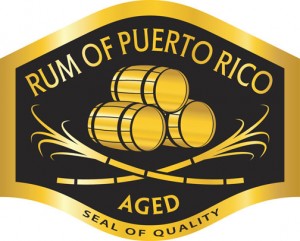 Backed by a market study that measured the level of recognition on the origin and other attributes of rum, the Puerto Rico Industrial Development Company and its Rums of Puerto Rico program unveiled a new quality seal that, for the first time, will uniformly identify rums manufactured locally.
The producers for brands participating in the Rums of Puerto Rico program will print this new label on bottle labels, government officials said.
"The importance of this type of project is in that, to the extent that a notion is created and knowledge in the U.S. market about the rums of Puerto Rico is increased, sales of this product will increase and so will the income received by the local government from the rum excise tax refund," said PRIDCO Executive Director Antonio Medina.
To develop the new quality seal, a market research study was conducted based on 20 focus groups from markets in San Juan, New York, Dallas, Los Angeles and Miami. Focus groups measured, among other issues, alternatives and elements to draw up the new seal.
As a result, a new quality seal was developed depicting three barrels and sugar cane, and descriptive text to denote the "Aged" aspect of the spirit, as well as the "Rum of Puerto Rico" phrase.