Puerto Rico CIO González among 'Top 100 Most Social'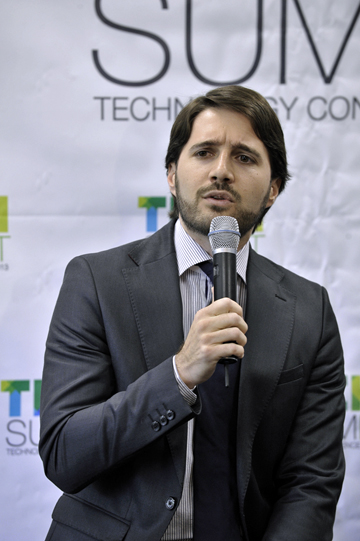 Puerto Rico's Chief Information Officer, Giancarlo González, was included in this year's "State of the CIO" survey, which lists the top 100 information technology executives in the nation based on their presence on Twitter.
This is the 14th edition of the list compiled by CIO Magazine, which surveyed 558 chiefs. The report shows that compensation is up, but the job is "challenging and business expectations are high."
"CIOs continue to struggle with balancing the need for innovation with the need to keep IT operations humming along efficiently and securely. Some CIOs are perceived as business leaders, or at least partners. But, candidly, some CIOs are falling short, as some business colleagues still see IT as an obstacle to business success," the publication said in explaining the results of the poll.
In terms of compensation, the survey concluded that it increased last year, to an average of $234,830 from $219,000 five years ago.
"Compensation is much higher in the financial services industry. In another closely watched metric, CIO tenure on the job averages 5.8 years. Average tenure is highest at small businesses [seven years] and in the financial services industry [6.85 years]," the magazine said.
"It's a good thing that CIO compensation is up. CIOs say their job is getting tougher and more important, as they juggle innovation and operational excellence – plus a new journey to what some call 'the digital enterprise'," the publication further noted.
Puerto Rico's CIO, appointed in 2013 by Gov. Alejandro García-Padilla to oversee the government's digital efforts, has a pretty consistent presence on Twitter, where he has 1,807 followers and follows 516 accounts.
CIOs accompanying González on the list represent a cross-section of sectors, from government to academia.