Puerto Rico Int'l Auto Show kicks off 16th edition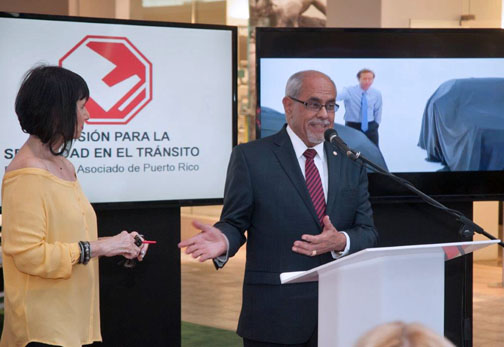 The Puerto Rico International Auto Show, a highly anticipated event by local car enthusiasts, kicked off its 16th edition at the Plaza Las Américas shopping center with an exhibit by leading motor vehicle distributors who have come together to present their 2015 models. The event runs through Nov. 3
The PRIAS, which has consistently broken attendance records with more than one million people visiting the mall during the two weeks of the event, extends along the first level of the mall, from Macy's to Sears.
The event features high-impact displays ranging from classic to cutting edge, according to each brand's particular focus, of the new 2015 models from Acura, Chevrolet, Chrysler, Dodge, Fiat, Ford, Honda, Hyundai, Jeep occur, Lincoln, Mazda, Mercedes-Benz, Mitsubishi, Ram, Scion, Smart, Toyota and Volkswagen.
During a news conference to unveil details of the auto exhibit, PRIAS organizers reaffirmed their commitment to road safety campaigns being run by the Puerto Rico Police Department and the Traffic Safety Commission, which have joined the event to continue delivering their message of accident prevention.