Puerto Rico media firm joins Local Planet network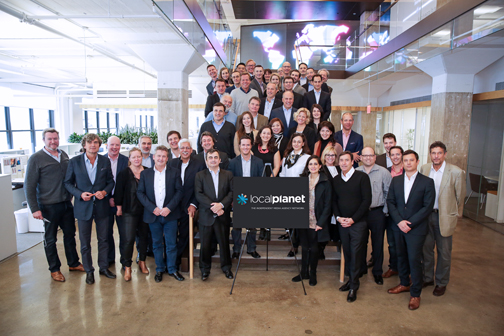 A consortium of the world's leading independent media agencies have joined forces to launch Local Planet, a new global media agency network. Puerto Rico's Media Management & Partners among Local Planet's founders agencies, the group announced Monday.
At launch, Local Planet operates in more than 40 markets across the world and includes Horizon Media in the U.S. mainland, the United Kingdom's the7stars, Spain's Zertem Communication Group, Italy's Media Italia, Germany's pilot, France's CoSpirit MediaTrack, Sweden's Tre Kronor and India's Percept Media among its founder shareholder agencies.
Media Management & Partners was established 25 years ago by its president Maria Cristina Hermida, has join this global group.
"Media Management & Partners was selected to be the Local Planet affiliate in Puerto Rico because we share the entrepreneurial vision of being a very unique and innovative media agency and having only the client interest as it main goal," she said.
"Also both Local Planet and MM&P develop innovative media solutions supported by strong media research," Hermida said. "By joining Local Planet we will further solidify our mission and commitment to our clients of providing the best and more innovative local media solutions. Now with a worldly vision as part of the development of a local media implementation."
All the main shareholder agencies' founders and leaders will sit on the newly formed Local Planet Group Board, leveraging the talents and experience of some of the leading names in the media industry. The Local Planet model also allows it to offer its clients best-in-market, tailored technology and data solutions through its local and international partnerships, rather than offering a "one size fits all" approach.