MCS joins 'Casa Segura, Puerto Rico Recovery' campaign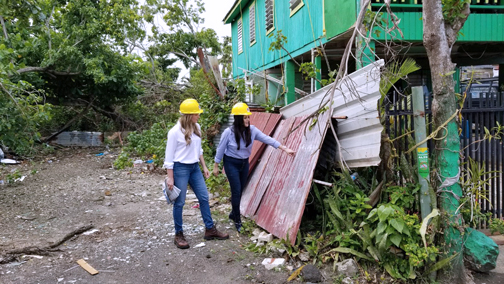 Insurance company MCS has joined the "Casa Segura, Puerto Rico Recovery" educational campaign, under the slogan: "Educate yourself, get ready and act," led by Architect Astrid Díaz and Meteorologist Deborah Martorell to continue to actively participate in the island's reconstruction.
The provider is also renewing its alliance with the Puerto Rico Chapter of the American Red Cross to educate citizens on how to prepare and adequately respond to an emergency, so that they can keep their peace of mind at all times.
As in previous years, the company will provide guidance and information to its members, insureds and the general community concerning the most important components to take into consideration when facing a natural phenomenon, reinforcing this way the commitment to make Puerto Rico stronger and more resilient.
"From day one, MCS was there to begin contributing to the island's recovery. Today, we are reiterating our commitment to Puerto Rico, and joining the 'Casa Segura' initiative to ensure people are able to rebuild safe homes," said MCS CEO Jim O'Drobinak.
"Through Casa Segura, talks on prevention topics will also be offered to continue educating and spreading calmness among people. The knowledge and credibility of Martorell and Díaz will help us gear up our members and insureds with the accurate information they need to get ready for the new hurricane season," he said. "This way, MCS keeps working side by side with Puerto Rico toward a total recovery."
In addition to the educational efforts, efforts are being made to create a prevention culture, with bulletins and advice on measures to protect family and home in case of a natural disaster, MCS said.
To reinforce this prevention culture, MCS employees have been certified as volunteers and clinical educators also will offer the talk "Emergency 1-2-3" in collaboration with the Puerto Rico Chapter of the American Red Cross.
From a healthcare perspective, it will be aimed at the public and focus on how to care for oneself and keep drug supplies current.
The talks will also focus on establishing contingency plans, safe places for refuge, meeting points, phone numbers of agencies to call in case of an emergency, and other topics of interest.