Puerto Rican cybersecurity services firm FiberWolf among world's top 175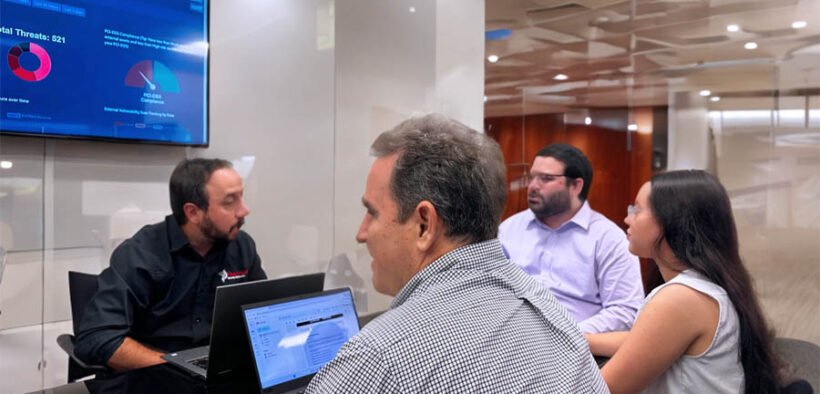 Puerto Rico-based cybersecurity and risk management firm FiberWolf LLC has achieved a global ranking among the top 175 Managed Security Service Provider (MSSP) firms, which provide network security for organizations, it announced.
The list recognizes top MSSP providers offering managed detection and response (MDR) and security operations centers as a service (SOCaaS) around the world.
The ranking is published by After Nines Inc., which provides IT guidance, and is based on user surveys and global editorial coverage of security service providers.
In 2020, FiberWolf, competing with firms from 25 countries, secured the 200th position and ascended to the 175th spot within three years.
"According to FBI Internet Crime Reports, email phishing, malware and viruses are among the top attack schemes affecting cybercrime victims. In this post-pandemic era, where so much management is remote, and with so many employees working from home, traditional security solutions are unable to adapt to the need to protect so many foreign networks that can interact with those of the company, prevention is the key," said FiberWolf CEO and co-founder Ricardo Sánchez.
With more than 40 years of combined experience in cybersecurity, risk consulting, telecommunications and data centers, FiberWolf provides MSSP, high-performance systems, security and compliance and risk management services.
The firm utilizes its proprietary DarkLogic AI software to address threats to network security platforms. This security monitoring solution, offering 24/7 response, facilitates early detection of threats and viruses and is particularly beneficial to companies in health care, finance and education, which are provided with an artificial intelligence system with its own threat detection automation platform, which integrates with their operating systems.
Recently, FiberWolf obtained SOC2 certification, complying with requirements in regulated industries such as banking and health care. SOC2 is a compliance standard established by the American Institute of CPAs organization.
"This certification comes at a time of growth for the company, since in addition to increasing its global position, it has also increased its workforce by 30%," Sánchez added.