Puerto Rico as a biotech hub: Advances to be unveiled in GEN webinar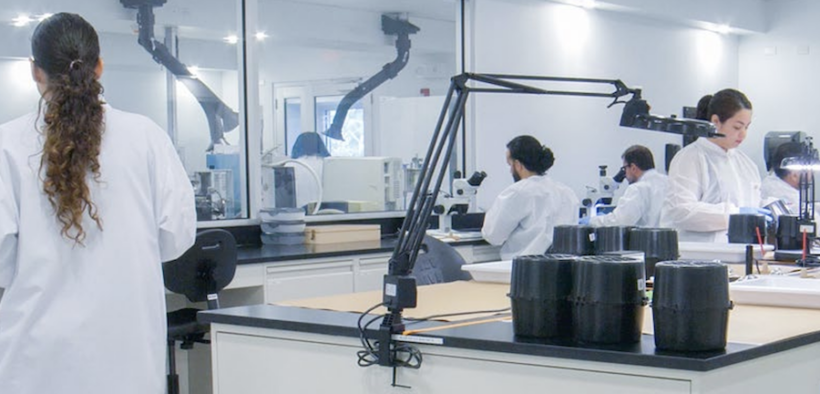 Invest Puerto Rico is sponsoring a webinar in collaboration with Genetic Engineering & Biotechnology News (GEN) aimed at showcasing how the island's unique advantages are driving innovation in biotech. 
The Tuesday, May 23, webinar, "Biotech Breakthroughs: How Puerto Rico's Unique Advantages Drive Innovation," will feature a live Q&A session at 11 a.m., offering participants an opportunity to engage with the invited panelists: Rafael Pérez, senior business development director for Invest Puerto Rico, and Dr. José Rodríguez-Orengo, the CEO of MBQ Pharma.
The discussion will focus on the benefits of conducting biotech research in Puerto Rico and provide an overview of the latest research and technological advances that are accelerating drug development.
InvestPR is a public-private partnership focused on promoting Puerto Rico as a business destination. The organization collaborates with Puerto Rico's Department of Economic Development and Commerce and other government agencies, as well as trade organizations, industry players and academia. It assists companies in navigating incentives, connecting them to resources for real estate selection and access to talent and key stakeholders.
The entity's business development director, Pérez, worked within New York City's tri-state tech and life sciences ecosystem and the site selection community.
"Formerly with the Government of Canada in the NYC Office, he brings 12+ years of experience providing in-market representation for numerous countries, states, and regions worldwide responsible for attracting capital investment and businesses to create jobs," according to the webinar's announcement. "Before his role as Trade Commissioner, he managed the Development Counsellors International – Lead Generation team for 7+ years, leading to hundreds of jobs and large capital investment projects on behalf of EDOs and IPAs."
Pérez earned his bachelor's degree in international business marketing from Iona College and is certified by the International Economic Development Council, specializing in foreign direct investment and business retention and expansion.
The other panelist, Rodríguez-Orengo, is a professor at the Department of Biochemistry, School of Medicine at the University of Puerto Rico (UPR), with more than 25 years of experience in higher education and scientific research. He has been involved in various National Institutes of Health and Centers for Disease Control and Prevention research grants, obtaining more than $150 million during his career.
Rodríguez-Orengo has "transformed IT systems to benefit educational and research endeavors and led a lean-six-sigma transformation at the Puerto Rico Institute of Forensic Sciences," his bio adds.
The professor and CEO's employer, MBQ Pharma, the first pharmaceutical company to develop anticancer products patented by the UPR, obtained an Investigational New Drug clearance in June last year and will start a phase 1 clinical trial in August.
GEN, the principal partner in the webinar, is a resource for researchers and executives. Celebrating its 40th anniversary in 2021, the publication has helped drive the growth of the biotech industry, providing reporting and analysis on the life sciences, including drug discovery; bioprocessing; Omics, the study of biological components or data sets such as genes and proteins; cancer research; infectious diseases; and artificial intelligence.
Register for the event here.