Puerto Rico ASC invests $6M in CALMA ambulatory surgery center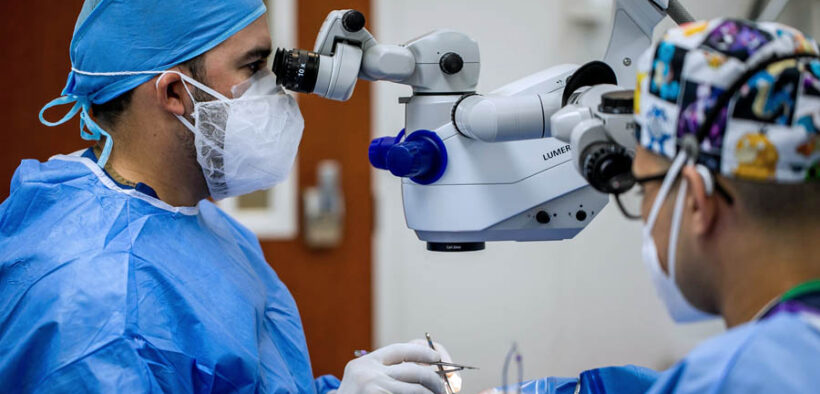 Following an investment of more than $6 million and the creation of 20 new jobs, the Puerto Rico ASC Holding Co. (PRASC) health system has announced the acquisition of CALMA, an ambulatory surgery center in Bayamón dedicated to ophthalmology procedures.
An ambulatory surgery center is an independent facility that specializes in performing surgical and diagnostic procedures, where the patient's stay does not exceed 24 hours. PRASC pointed out that these centers are highly regulated at a state and federal level, have more efficient admission processes compared to hospitals, and patients pay lower deductibles, while statistics indicate that they have a lower infection rate.
The new facility will join the other PRASC health system centers, Vista Ophthalmic Ambulatory Center and the Caguas Ambulatory Surgical Center, where more than 130,000 outpatient surgery procedures have been performed to date.
The new ambulatory surgery center in Bayamón has two operating rooms specialized in ophthalmology. The facilities will be revamped to develop an additional room and expand the type of surgeries that will be performed at the facilities.
"Since its inception, PRASC has invested nearly $60 million in private capital on the development and operation of ambulatory surgery centers, which is one of the pillars of modern medicine and the direction in which it is headed," said Cyril Meduña, founder, CEO and president of Advent-Morro Equity Partners, which represents the majority of PRASC shareholders.
"We are currently undisputed leaders in this field of health that allows patients to receive care at the same level as the best and most advanced health centers in the United States," Meduña said while noting that PRASC is constantly innovating and adopting new technologies, such as robotic assistance in procedures that are performed daily.
As recently as last December, the first elbow replacement was performed at our Caguas facility, which has become the leading orthopedic center on the island," Meduña said. "Also in 2021, we became the first surgery center to perform knee replacement and hip replacement procedures in Puerto Rico at an outpatient level, and last year it was the first facility on the island to integrate augmented reality technology into orthopedic procedures."
With more than 100 health professionals and over 80 surgeons in different specialties who operate each day at the PRASC facilities, the company is the largest health system specialized in outpatient surgeries.
"With this acquisition and new plans for continued expansion, Puerto Rico ASC is consolidated as the largest conglomerate of ambulatory surgery centers on the island," PRASC Administrator and CEO Angie Jiménez said.
"We are very excited about the expansion plans we are developing. Ambulatory surgery centers are the future of modern medicine and PRASC has been an excellent complement to the medical practices of our faculty members. Our surgeons rely on the level of care, efficiency and high-quality parameters offered at our centers, as well as patient satisfaction. We take great pride in being a part of the return and retention of surgeons who yearn to return to Puerto Rico and to have experts in the specialties we serve as our partners," she said.