Puerto Rico consumers get 86 cents out of every dollar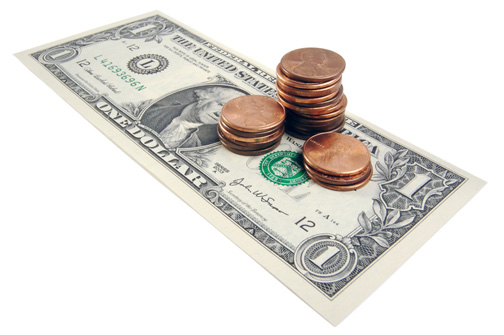 Puerto Rican consumers get the equivalent of 86 cents out of every dollar they receive, which puts a significant squeeze on their purchasing power as the price of most goods and services continues to increase.
The value remained steady from April to May 2013, compared to its pre-recession value of 100 in December 2006, according to the Consumer Price Index report released by the Department of Labor and Human Services late last week.
In May 2013, the island's CPI reached 115,808, a decrease of 0.7 percent when compared to April 2013, when the figure stood at 116,640.
The main groups reflecting a decline in their rates were: lodging, 2.3 percent; clothing, 0.7 percent; food and beverages; 0.2 percent; and transportation, 0.2 percent. Healthcare, education, communication, and other goods and services remained practically at the same level recorded for the previous month.
On the other hand, the entertainment group showed an increase of 0.1 percent, month-over-month.
Meanwhile, the agency noted that the categories of electric power, tolls and other special treatment segments were evaluated and will be addressed in the next revision of the new CPI.
In terms of individual segments, the food and beverage category showed a decrease of 0.2 percent between April 2013 and May 2013 due mainly to price specials on beer for home consumption.
Meanwhile, in May 2013, the index recorded a 2.3 percent drop for lodging, with the greatest drop reflected in the fuel and other utilities subgroup (11.0 percent), a change that was caused by the decrease in the adjustment factor to produce electricity.
The clothing category showed a decrease of 0.7 percent in May 2013. This change was caused, mostly, by the women's and girls clothing component (2.2 percent) related to sales of women's blouses and sweaters, the CPI report noted.
In transportation the index was down 0.2 percent in May 2013, with the largest drop occurring in private transportation (0.8 percent), mainly due to the reduction in the price of gasoline. The public transportation segment showed a 23.5 percent increase, caused mainly by the increase in airfare prices.
Meanwhile, the healthcare category remained practically flat from April to May 2013, as did the entertainment, education and communications categories.