Puerto Rico Economists Assoc. sets 2024 agenda focusing on gender, economic education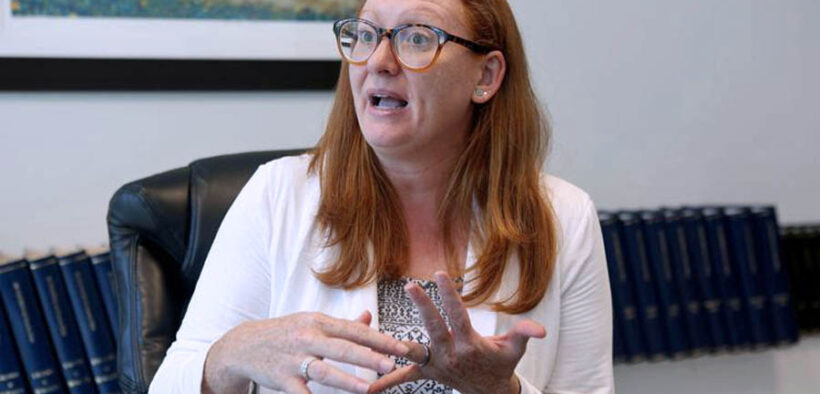 The Puerto Rico Economists Association (AEPR, in Spanish) recently held its 39th annual assembly at the League of Cooperatives of Puerto Rico headquarters in San Juan. 
During the assembly, the organization established its new board of directors, expressed its opposition to Financial Oversight and Management Board (FOMB) economic policies and outlined the priorities for the upcoming year.
The event kicked off with the presentation of "Economía Posdesastres y Desarrollo: Voces de las mujeres economistas de Puerto Rico," a book compiled by economists Maribel Aponte-García, Martha Quiñones-Domínguez and María Feliciano-Cestero. Published by the Latin American Council of Social Sciences (CLACSO, in Spanish), the book brings together the latest research from 17 Puerto Rican women economists.
The assembly was dedicated to one of the book's compilers, Aponte-García, who is an economist and professor at the University of Puerto Rico's Río Piedras Campus. The discussion of the book motivated the AEPR to continue focusing on issues related to economics and gender in the coming year.
"At the assembly, it was decided that we will continue our efforts, not only to showcase the work of women economists but also to delve deeper into the economic roots of inequality, oppression and discrimination against women and all individuals who challenge heteronormativity. This, in turn, aims to provide specific recommendations to address these social problems," said Dr. Alba J. Brugueras-Fabre, a professor at the Sacred Heart University, who was elected vice president of AEPR for 2023-2024 and president for 2024-2025.
AEPR also decided to prioritize efforts in the coming year to encourage young people to study economics and collaborate with university economics departments to update introductory courses.
"The content of introductory economics courses has not been updated in over 50 years. Urgent topics in Puerto Rican society, such as gender inequality or climate change, are not incorporated. In general, introductory courses are limited to discussing outdated perspectives that perpetuate poor public policies," said Dr. Ricardo Fuentes-Ramírez, the incoming AEPR president and a professor at the UPR's Mayagüez Campus.
According to the economist, a recent example of how outdated views in economics still persist in public policy was the FOMB's opposition to Act 41 of 2022, which repealed part of former Gov. Ricardo Rosselló's Labor Reform of 2017.
"Last September, the AEPR published a document expressing our support for Act 41 of 2022, as experience has shown that the policies promoted by the board, which undermine labor rights, do not align with the reality and needs of families in Puerto Rico. It has been demonstrated in practice that when investments are made to improve working and living conditions for workers, their job satisfaction, physical and mental health, productivity, and ultimately, the economic development of the country, all improve. We believe that the board made a serious mistake in requesting and achieving the repeal of this law," explained Dr. Iyari Ríos-González, a labor economist at UPR-Río Piedras who presided over the AEPR last year.
Precisely because of "actions like this," which are harmful to the economic and social development of Puerto Rico, the AEPR passed a resolution demanding the immediate dissolution of the FOMB by the U.S. Congress.
The other individuals elected to AEPR's new board were Emilie Viqueira-Keller, Martha Quiñones-Domínguez, Kimberly Massa-Núñez, Héctor Romero-Ramírez, Héctor Tavárez-Vargas, Luis Rodríguez-Rodríguez, René Reyes-Medina and José Luis Rivera-Rivera.
The assembly passed a final resolution congratulating the UPR teaching staff, which, with strong support of 97%, established the first teachers' union by choosing the Puerto Rican Association of University Professors (APPU, in Spanish) as its representative in negotiations for its first collective bargaining agreement.