Puerto Rico leads Airbnb list of countries with most Superhosts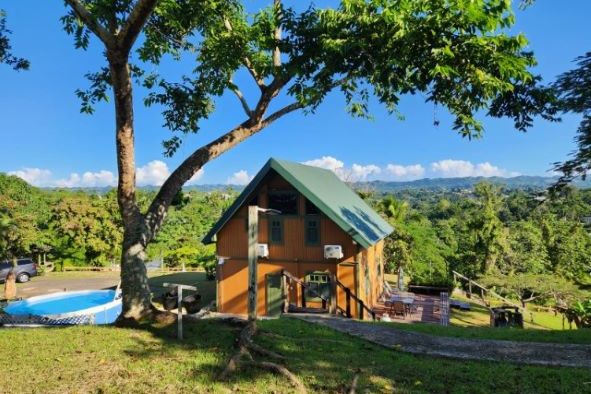 Puerto Rico has ranked first in the number of Superhosts on Airbnb's list of 200 countries and territories.
The short-term rental platform also announced that the Superhost program has reached one million worldwide, with the island boasting 41% of its hosts attaining Superhost status. The ranking is a reflection of the island's outstanding hospitality, surpassing the United States, Korea and other countries.
The program rewards the most experienced and best-rated Airbnb hosts with the moniker of providing exceptional hospitality. In addition, hosts with Superhost status are more likely to earn a higher income. The average Superhost in Puerto Rico earned nearly 30% more than a regular host.
The news release referred to Maritza Cabán-Morales as an example of a local Superhost. Despite economic difficulties, Cabán and her husband saw Airbnb as a solution for extra income. She is a medical technologist who runs Casa Campo Obymar with her husband, Manuel Acevedo-Ríos, in Moca. The hosts attributed their success to teamwork, clear communication and making sure that their guests feel at home.
The island's economic instability made it necessary for Airbnb hosts to share their spaces on the platform, which made Airbnb an important element for the economic income of Puerto Ricans, according to Carlos Muñoz, Airbnb's director of Public Policy and Communications for Central America and the Caribbean.
The Superhost program was created in 2014, and hosts can earn the status regardless of the type of space they offer on the platform. Maintaining a high overall rating, being experienced, avoiding cancellations and being responsive are the key requirements for a host to become a Superhost. According to Airbnb, "great results come from hard work," dedication, consistency, and a "commitment to excellence."
From October 2021 to September 2022, Superhosts on Airbnb had more than 45 million check-ins worldwide, generating over $23 billion in revenue. There are also notable demographic trends among Superhosts, with 40% identifying as female and 29% as male. Furthermore, 5% are under 29 years old, 20% are between 30 and 39 years old, and 20% are over 60 years old. Superhosts represent a diverse group of private rooms and entire house hosts.
The following are the requirements to becoming a Superhost:
● Maintain a high overall rating – Superhosts have an average overall rating of 4.8 or higher based on reviews from guests who used Airbnb in the last year.

● Be experienced – Superhosts have hosted at least 10 stays in the last year.

● Avoid cancellations – Superhosts cancel less than 1% of the time.

● Be responsive – SuperHosts respond to 90% of new reservation-related messages within 24 hours.