Puerto Rico listeners say radio is 'ideal friend'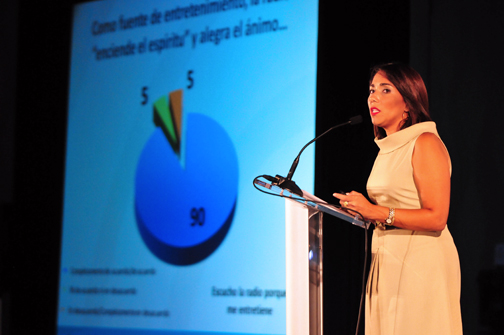 Island listeners, who say what comes to them over the airwaves plays on their lives in different ways, perceive Puerto Rico's radio industry as the "ideal friend."
This according to the recently released "Radio X-Ray" study commissioned by the Puerto Rico Radio Broadcasters Association, which surveyed more than 800 people islandwide representative of the 3 million people the radio industry reaches.
While younger people between 12 and 24 years-old said radio offers advice, informs in a dynamic way, surprises, relieves boredom, and helps them forget, for those over 25, it is a source of information, and provides motivation, entertainment, peace and companionship.
The quantitative component of the study conducted by research firm BrandScience validated those assertions by noting that 90 percent of respondents agreed that they listen to the radio because it entertains them, 74 percent of them do so to stay informed, and 63 percent because it distracts them from their daily lives.
"Knowing how the radio listener perceives radio and how their relationship evolves with it allows the industry to continue to offer programming that is valuable to them," said Sylvia Pérez Montero, director of strategic planning of BrandScience, during the study's unveiling late last week.
Meanwhile, the most recent study by market research firm Arbitron (Winter 2012) presented during last week's Puerto Rico Radio Show convention said 93.7 percent of consumers are exposed to radio during the course of a week. Those listeners spend 25 hours and 15 minutes a week glued to the radio. While 82 percent of them listen at home, 92 percent do so away from home.
"Our mission has always been clear: to make available to the audience the information and entertainment they are seeking at any time, anywhere and through any device," said Puerto Rico Radio Broadcasters Association President Alan Corales.
That said, last week the trade group launched its mobile application, called "prradio," available for smartphones running on the Android operating system. The "app" that will be launched for iPhone and iPads in coming weeks, puts 28 Puerto Rico AM and FM stations in the hands of listeners who will also be able to share links to download the application or listen to different stations through Facebook or Twitter.