Puerto Rico's Isla Grande Airport to get new hangars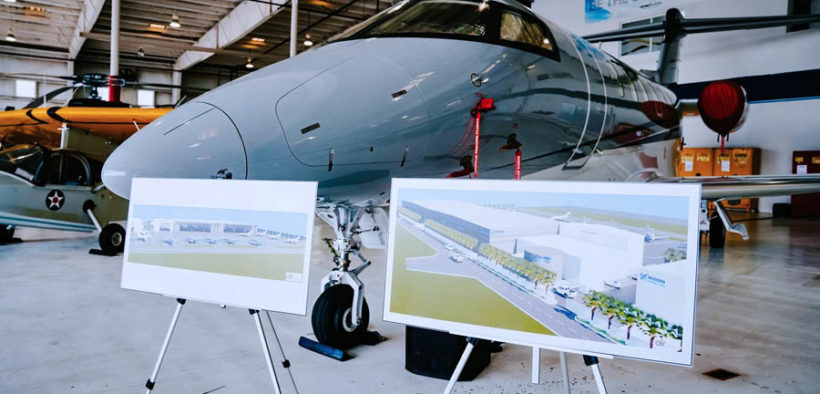 Modern Aviation announced the start of construction of a pair of new hangars at the Luis Ribas Dominicci Airport in San Juan's Isla Grande district, at a cost of $17 million.
The modern hangars will help fill increasing demand for aircraft storage with an additional 48,000 square feet of space at the about 100-acre facility — adjacent to the Puerto Rico Convention Center, the San Juan Bay and the Pan American Cruise Ship Terminal — which has seen an influx of private aircraft over the past several years, partly because of the high-net-worth individuals who have moved to the island to take advantage of its tax breaks.
Puerto Rico Gov. Pedro Pierluisi, and the Executive Director of the Puerto Rico Ports Authority, Joel Pizá-Batiz, participated in the announcing event Thursday, in which Modern Aviation said the first hangar is expected to be built by the end of this year and the second during the first quarter of 2024.
The Executive Director of Modern Aviation, Mark Carmen, said that in its initial phase, the project created 47 direct jobs for its current 120,000-square-foot hangar. It already provides fuel supply, office and hangar rentals, ramp services, aviation traffic assistance and concierge services, as well as technician assistance, aircraft maintenance, customs clearance, and catering.
According to Modern Aviation, its strategy is to acquire and develop fixed-based operations in North America and the Caribbean and is backed by the private equity fund Tiger Infrastructure Partners. Besides the Isla Grande airport, which was named after U.S. Air Force Major Fernando Luis Ribas Dominicci and served as Puerto Rico's international airport until 1954, the company also has operations at José Aponte De La Torre Airport in Ceiba.
"Every time we release announcements like today's, we reaffirm the best that Puerto Rico has to offer the world: productivity, experience, expertise, fighting spirit, resilience, vision, discipline, and hope for a better future for our families," Pierluisi said during the news confedence.