CVS to open its 20th Puerto Rico store in Condado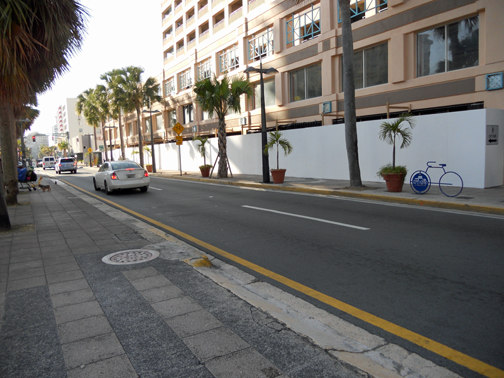 Drugstore chain CVS will open its 20th Puerto Rico location in the Condado sector of San Juan, this media outlet confirmed.
The more than 13,000 square-foot store will open in July on the corner of Ashford and Condado Avenues, diagonally from where rival Walgreens has had a store for years.
The CVS pharmacy will take up the retail space available on the ground floor of the San Juan Marriott and Stelaris Casino hotel's multi-story parking facility, where Cherry Blossom and J. H. Yee's Asian Bistro once did business.
Michael DeAngelis, director of public relations for CVS/Pharmacy, confirmed that the future store will employ approximately 45 people. However, he refrained from disclosing how much the retailer will invest in setting up the store.
Furthermore, he confirmed CVS has "additional store locations in the development pipeline but they will not be opening in 2014." He could not disclose where those stores will be.
CVS entered the local market in 2010, opening nine stores throughout the San Juan metropolitan area that year. It has since continued expanding, adding 10 more stores to its Puerto Rico operation.
Attempts to reach Marriott executives for further comment were unsuccessful Tuesday.
The Condado area has been attracting new tenants in recent months, among them, Grand Meliá Puerto Rico, which recently opened a sales office in a former Magdalena Avenue restaurant to exclusively market its Vacation Club units. Retailer Vanilla Bean Cupcakery also moved into the neighborhood recently, with the opening of its third outlet at La Casabella devoted to selling its popular cupcakes.
Last last year, Waffler Avenue, a shop featuring waffles, specialty coffee and handcrafted chocolates opened at Ventana del Mar, joining several other eateries in the area.
Reporter Lorraine Blasor contributed to this story.