Puerto Rico's large chain supermarkets prepared for storm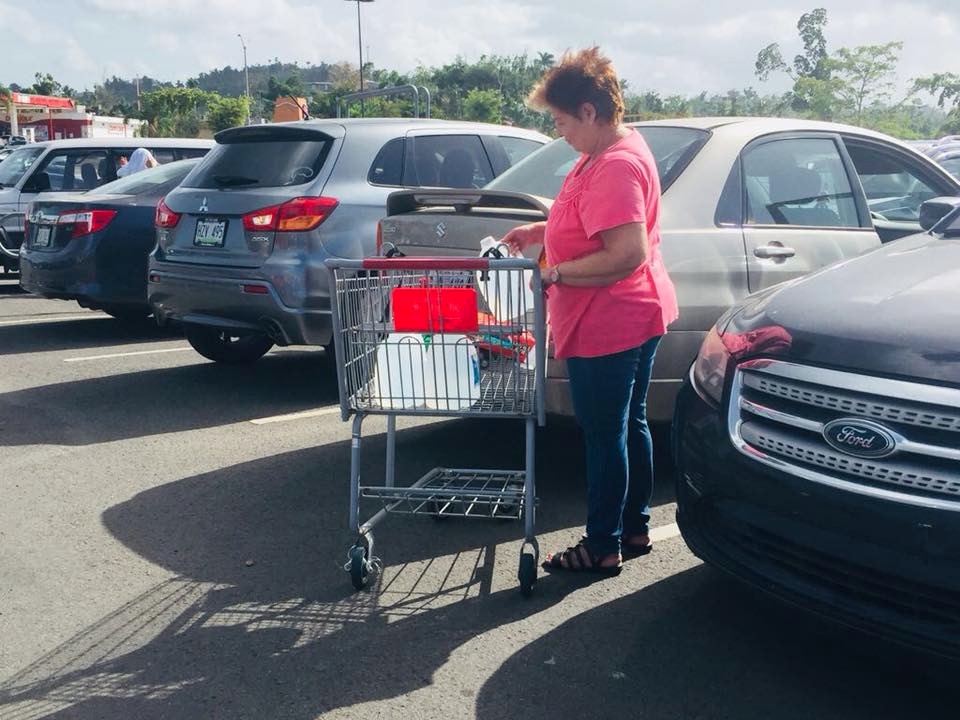 As a precautionary measure due to the shortage of foods and supplies thanks in large part to Hurricane María on the island, large chain supermarkets, Econo and Selectos  have opted to be better prepared for the upcoming hurricane, set to affect Puerto Rico as soon as this Monday.
"There is no doubt that the experience that we suffered thanks to Hurricane María was a total wake-up call for us. It cautioned us to be better prepared this time, to avoid another crisis that frankly nobody anticipated," said assistant manager of Econo, José Carlos Fernández.
According to Fernández, "the supermarket made it a priority to provide its customers with the essential products in the wake of a natural phenomenon such as: water, lighters, matches and canned foods."
"One thing that I have noticed is that the customers are buying less meat. And with the passing of this storm that might affect us, I can only assume that the meat demand will be lessened, so we've elected to cut and sell less of it," he informed.
When the assistant manager was asked about the fluctuation of consumers that have visited the supermarket since the announcement of the atmospheric phenomenon he replied that "since the news is relatively fresh, the arrival of more consumers are not that notable, however we anticipate that has the days pass, and more potential tropical storms, hurricanes, are announced we will see more customers."
Likewise, local Puerto Rican supermarket Selectos has taken an almost identical approach to preparations being made to ensure that there is no shortage of foods and supplies as they await the tropical storm.
"We are preparing ourselves by providing the necessary supplies to satisfy the basic needs of our customers within the stores at this time. Not only that, but we've ensured to keep merchandise coming in, in the event that we could anticipate a shortage of certain items," said General Manager of Selectos, Daniel Ramos.
In regards to the refrigerated items such as meats, milk and other products, Ramos said that "they are prepared to keep producing them at a normal rate, due to the fact that no mayor natural disasters are being anticipated as of this moment."
"In the event that one was to be announced, will take the necessary measures to preserve the quality of all products," he said.
"In this establishment we are mostly visited by elderly customers and we make it a priority to help them find all the provisions they need to protect themselves in anticipation of a natural disaster, or any other event," he said.
"We have been preparing since Jan. 1st for the hurricane season, and although the fluctuation of customers here was been routinely normal, we have to stay put with our plans until at least November, when normally there are no indications of disasters headed our way," Ramos concluded.