ATH Móvil reaches 1M users since launching 4 years ago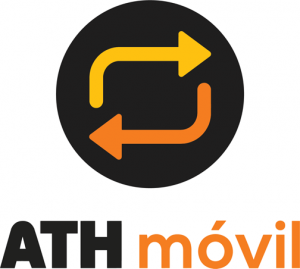 Evertec and ATH announced that their ATH Móvil service has reached one million users since its inception four years ago.
"Since it was launched four years ago, consumer acceptance of the service has been exceptional, growing at an accelerated pace and allowing more Puerto Ricans to handle payments and transfers in a more efficient and safe manner," said Sylvette Ramos, senior vice president of ATH in Evertec.
"We are proud of what we have achieved and have done to make ATH Móvil the preferred person-to-person money transfer service in Puerto Rico," she added.
According to data provided by Evertec, the ATH Móvil service has processed more than 60 million money transfers in the past four years.
"ATH Móvil not only allows people to transfer money and pay businesses instantly, but it is also backed by Evertec's technology and has the highest levels of security," said Gustavo Díaz, product manager of ATH in Evertec.
"ATH Móvil already has the backing of more than 80 financial institutions. All of these factors have helped us celebrate reaching one million users," Díaz said.
ATH Móvil continues to evolve
At the end of last year, Evertec announced that it had integrated Siri and Apple Watch within its new features, allowing users to make transfers through these new channels. Soon, ATH Móvil users will also allow users to be able to make donations to nonprofit organizations.
"We recognize the great work that nonprofits do for the underserved communities. Therefore, we are going to add a new functionality so that people can make donations more easily and together we can continue to contribute to Puerto Rico's recovery, " said Díaz.
Meanwhile, in June 2017, Evertec and ATH launched the commercial version of this app: ATH Móvil Business. This version, designed for small businesses, allows them to accept electronic payments in real time in an easy and secure way.
The service already has enrolled more than 6,000 active businesses which have the opportunity to receive instant payments from the million users registered in ATH Móvil.