[re]ACTIVA training program reaches 200+ small businesses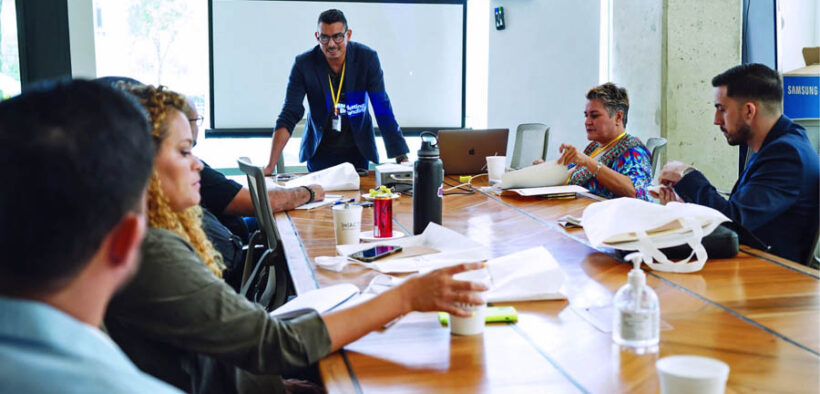 Foundation for Puerto Rico's (FPR) [re]ACTIVA mentoring and business training program, aimed at small and medium-sized businesses whose operations were affected by the pandemic, reached more than 200 operations that are still recovering from the losses they faced over the past three years.
The program, fueled by a $254,487 grant from Wells Fargo's Open Business Fund, concluded with positive results, the nonprofit stated.
"Through [re]ACTIVA, we had the opportunity to promote the economic recovery of small businesses affected by COVID-19, providing entrepreneurs with individualized mentorship on topics such as access to capital, finance, marketing, business planning and e-commerce," said Alma Frontera, vice president of Operations and Programs at FPR.
"Access to these resources and technical training led by experts helped participating businesses stay open, retain employees, and optimize their operations and offerings," she said.
The program provided guidance and services in collaboration with several well-known entities within the local business ecosystem, including AwakenR, Brands of Puerto Rico, Centro para Emprendedores, Gio Camacho, INprende, and JMC Ventures.
Participating businesses received technical assistance for business preparation, recovery, adaptation and growth through workshops and individualized mentoring in high-demand skills and activities, including digital presence and e-commerce, aimed at helping small businesses adapt their models and operations to current and future challenges.
In total, 209 businesses received technical assistance, and 121 companies accessed online training via FPR's Resilience-e platform. The initiative facilitated 436 hours of individual counseling, conducted 41 training workshops and engaged 789 participants for 1,580 hours, resulting in the creation of 52 new jobs and retention of 342 existing positions.
"I dare to say that everything I know today – 80% of my business background – is thanks to all the seminars and mentoring we received with [re]ACTIVA on business management. Today, we have a solid business plan and the knowledge to execute it," said José Torres-García of Translucent Ice, a business specializing in ice production for cocktails.
Businesses that participated in [re]ACTIVA had to meet several requirements, such as being operational, having annual sales of less than $1 million, experiencing a loss of income or customers due to the COVID-19 pandemic, and having a workforce of 10 or fewer.
"We thank Wells Fargo for making this program possible, and all the collaborators who served as mentors and trainers throughout this effort. Together, our work strengthens the business ecosystem on the island," said Frontera.
"Since Hurricane Maria, at Foundation for Puerto Rico, we've undertaken various recovery efforts aimed at small businesses and have observed that, beyond providing economic assistance to businesses affected by atmospheric effects or pandemics, business education is essential for entrepreneurs to learn to face future crises," she said.
"Today, we know that we have 209 businesses that continue to contribute to the economic development of their communities and Puerto Rico," Frontera added.