Pronto Wash reinvents itself, increases traffic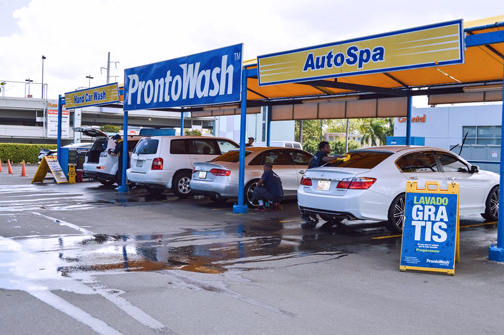 Pronto Wash, an operator of car wash facilities at 17 malls, recently overhauled its marketing program to attract more customers through memberships. As a result, the chain said it has a "significant traffic increase" and signed up more then 1,000 new members in nine months.
"In this economic climate, every company has to reinvent itself constantly and give added value to the customer, or it will not survive. With our program 'Siempre Limpio' available at our 17 stores, everyone wins," said Pronto Wash President Marcelo Villena. "For $50 a month, the client has unlimited access to washes and the shopping centers benefit, since we increase client traffic by attracting new customers."
The Pronto Wash concept calls for the customer to leave their car washing while shopping at the mall. The company is focused on providing cost effective full service, cleaning by hand, and conserving water resources.
"A wash with a pressurized hose spends no less than 50 gallons of water. Pronto Wash washes a car, by hand, requiring only six gallons of water," said César Rodríguez, operations manager.
The no-contract membership program offers two options, at different price points, and can be canceled at any time.
Pronto Wash generates 200 direct jobs, including supervisors, training managers and employees, and provides services seven days a week.