Suzuki del Caribe resumes operations in PR, Caribbean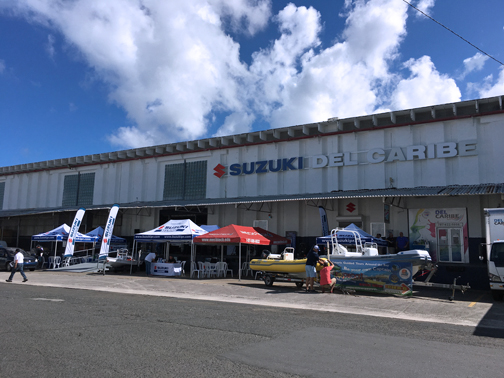 Focused on the revitalization of its dealers in Puerto Rico and the Caribbean, Suzuki del Caribe resumed operations in Carolina, opening in its regular hours Monday through Friday from 8 a.m. to 8 p.m., the company announced.
Suzuki del Caribe is headquartered in Sabana Gardens and has the only "Foreign Trade Zone" for parts and products. Communications services have been reestablished, while its paint business — Del Caribe Colors — is also operating in its regular schedule.
"As soon as weather conditions improved and we were able to begin our evaluation efforts, Suzuki Del Caribe's main focus was to make sure that all our personnel were safe," said Erving Rosario, sales and marketing manager for Suzuki Del Caribe.
"Once we were able to get in touch with all of them, we proceeded with the evaluation of each dealer's physical plant and came up with a work plan to coordinate the necessary improvements," he added.
In Puerto Rico, dealers P.R. Caribe Inflatable in San Juan, Botes del Norte in Camuy and Marina Vistas de la Parguera, had some structural damages, with lost signs and broken windows. They have all cleaned up and are operating during regular business hours, the executive said.
In the Caribbean, dealers in Curacao, Trinidad, Bonaire, Bermuda, Cayman Islands, St. Lucia and Barbados were not damaged due to the hurricanes. The authorized dealers in the British Virgin Islands and St. Maarten sustained structural damages but they are receiving customers, while they finish cleaning and reconstruction efforts.
"Little by little we have been returning to normal operations in Puerto Rico and in the Caribbean. We have a highly committed team and that's why we have achieved so much in so little time," Rosario said.
"As a matter of fact, we are working and dispatching different orders received by our dealers throughout the entire region," he said.
Suzuki del Caribe added Activa Trading NV in Aruba to its authorized dealer portfolio and it is in negotiations with Guyana to open a dealer in that territory soon.
"The idea is to impact the entire Caribbean region and continue contributing to the reconstruction of Puerto Rico and the Caribbean. We are committed in sustaining our growth while we contribute to the development and re-strengthening of the entire region," Rosario said.