Retailers peg annual shoplifting-related losses at $490M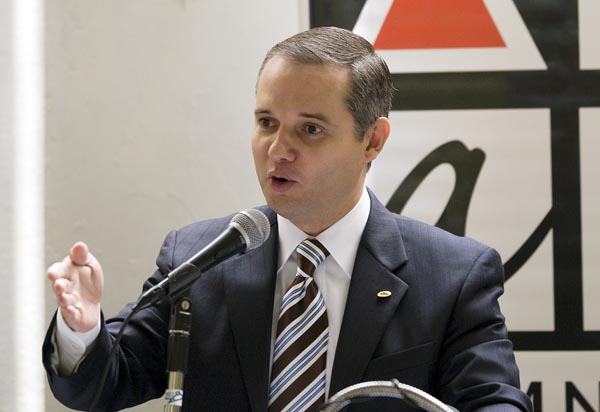 Puerto Rico retailers and the government are losing some $490 million in annual revenue as a result of shoplifting and organized crime, members of the Puerto Rico Marketing, Industry and Food Distribution Chamber said Wednesday.
The problem also affects consumers, who pay higher prices as businesses attempt to compensate for the costs. A portion of those losses are also attributed to uncollected sales and use tax revenue that the Puerto Rico Treasury Department is failing to receive.
"The effects of shoplifting not only represents a loss of money for the entrepreneur. The government also loses," said Ricky Castro, president of MIDA, as the Chamber is known, and a wholesaler.
Efigenio Rivera-Soto, owner of the Econo-Riago stores, said in general, shoplifting equals to about $140 per Puerto Rico resident, or the $490 million annually. Shoplifting, as well as theft by employees, represents 1.48 percent of sales in the U.S. mainland, compared to the 1.3 percent estimated for the island. The information is based on data collected at his establishments in the towns of Naranjito, Comerío, Barranquitas, Humacao and Naguabo.
Expenses related to having security staff on premises is also increasing annually, said Rivera-Soto. At his stores, that expense represented 2.5 percent of the company's net earnings this year.
"Consumers will start paying for this at some point, because the business owner may not be able to continue assuming them," he said.
The list of most-stolen products at retail stores are alcoholic beverages, coffee, deodorant, and other goods, like candy, shampoo, canned meats, and over-the-counter medications, said Manuel Reyes, executive vice president of MIDA.
"It's in that order of preference that these products are stolen," he said. "This was documented by MIDA through a poll conducted in February among its members— wholesalers and supermarkets," Reyes said.
Following a meeting, the executives proposed solutions to mitigate the problem, including tougher laws that give authorities more "teeth" when it comes to taking action against perpetrators, and better protections to retailers.
In response to the suggestions, Rep. Javier Aponte-Dalmau filed House Bill 2695 that would amend the island's Penal Code to set a three-year prison term for any person who commits the offense of theft or shoplifting in commercial establishments, in agreement and cooperation with one or more people.