RocketFix Mobile enters P.R.'s device repair market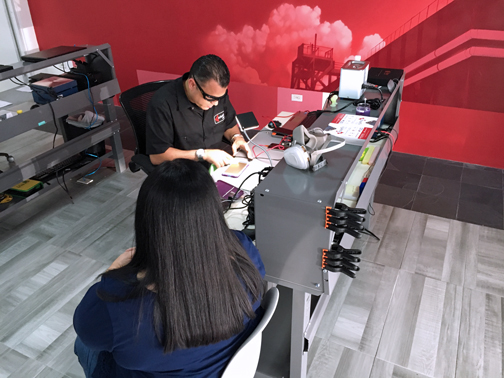 RocketFix Mobile, a Puerto Rican company that "seeks to become the mechanic for your cellphone" announced plans to have eight stores operating throughout the island inside Sears locations.
"The new company emerges from the needs of mobile phone users that cannot leave home without the electronic gadget, which even stores their daily work agenda," said Bernardo Domínguez, founder of RocketFix Mobile, who has more than 20 years of experience in sales.
Three stores open today, while the others will open next month.
RocketFix offers same-day repair work, based on an evaluation of the equipment, while the customer waits in the store. In addition, if the repair work requires ordering a specific part, that is also done. The stores carry accessories for the equipment, provide tablet repair, and are authorized Open Mobile agents.
The operation is generating 26 new jobs and plans call for opening seven additional stores before the end of 2016. That expansion would push the total number of direct jobs, Domínguez said.
"We're grateful for the opportunity that Sears has given us to establish our centers in their stores. Sears's customers are loyal to the brand for their guarantees and services," he said. "This drew our attention because it reflected our vision."
Domínguez is an experienced retail executive, having worked for Radio Shack as vice president for Puerto Rico and the Caribbean operations, where he launched a repairs program along with Jorge Vélez, his partner and regional manager. Domínguez was in charge of 62 Radio Shack stores.