Ryan chief joins board of P.R. Captive Insurance Assoc.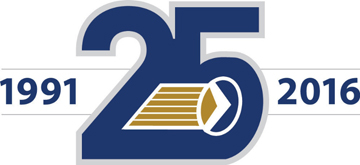 Ryan, a global tax services firm, announced that Kenneth D. Kotch, Principal and Captive Insurance Practice Leader, has accepted a Board nomination to become a charter member of the Puerto Rico Captive Insurance Association.
Given Puerto Rico's recent and rapid expansion in the U.S. captive insurance market, the association will provide two-way communication and resources between the U.S. captive insurance community and Puerto Rico's Department of Insurance.
This type of professional association is very common in U.S. domiciles, but 2016 marks the first year that Puerto Rico has chartered such an association. Of the five charter members selected, Kotch will serve as the only "non-on-island" board representative. The association will have more than 100 members representing the insurance industry in Puerto Rico.
"This appointment will help Ryan ensure the further advancement of fair, informed, and innovative environments for ongoing development of the Captive Insurance market in the U.S.," said Kotch. "As one of the pioneers and industry leaders in captive insurance administration in Puerto Rico, Ryan is well-positioned and privileged to serve in this capacity."
"We are honored to have Ken Kotch serve on the Board of the Puerto Rico Captive Insurance Association to support our ability to deliver greater client value and results," said G. Brint Ryan, Chairman and CEO of Ryan.
"Ryan's position in the market will be strengthened through unprecedented access to the development and implementation of shared policy planning with Puerto Rico's Department of Insurance and the legislative branch of the Commonwealth," he said.
A captive insurance company is a privately held company — not an insurance product — that insures the risks of its parent company by issuing policies, collecting premiums, and paying claims similar to a conventional insurer.