Saborea Puerto Rico gets worldwide accolade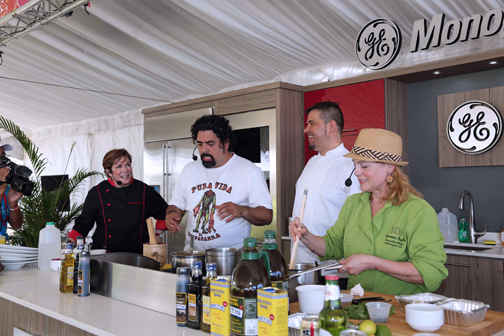 Saborea Puerto Rico, an annual food festival that gathers the best local and international culinary talent, will receive next week the 2014 Tourism Excellence Award from Excelencias Group of Spain, Clarisa Jimenez, executive director of the Puerto Rico Hotel and Tourism Association said Tuesday.
Saborea Puerto Rico was recognized "for making a difference in Puerto Rico's tourism industry, its social responsibility component and for showcasing [the island's] gastronomy worldwide."
"Puerto Rico shines once again as a culinary destination and in this occasion Saborea Puerto Rico is the main component since we accomplish uniting the best culinary talent on the island," said Jimenez. "We are very proud of this important global achievement and thank everyone that year after year has puts one trust in this event to benefit all in Puerto Rico."
Saborea Puerto Rico will be celebrating its eighth edition April 9-12, kicking off with its "Bubbles and Bites" event at the Sheraton Puerto Rico Hotel & Casino at the Convention Center District. Last year, the event generated more than 2,700 hotel room nights and pumped $1.7 million in to the local economy through direct and indirect spending, organizers said.
The culinary festival at San Juan's Escambrón beach, which features the Tasting Pavilion, Demo Kitchens and other elements of the Saborea Village, is expected to gather more than 70 local chefs, as well as international guest chefs, organizers said.
There will be more than 80 exhibitors that include restaurants, wineries, liquor and beer suppliers, desserts and coffee.
Food travel is an important ally of tourism internationally, and according to the World Food Travel Association, the sector represents a $52 billion industry in the U.S. mainland. "Foodies" spend almost $100,000 per minute, 24 hours a day in food and drinks during U.S. travel, the agency said.