Samsung inaugurates LatAm HR development center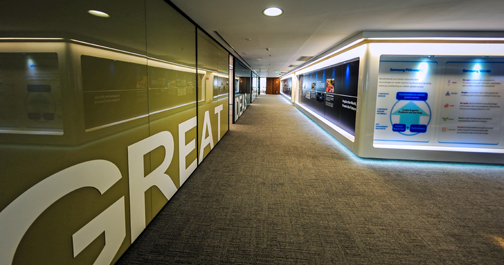 Samsung Electronics Co., Ltd., announced the launch of its new Latin America Human Resources Development Center (HRDC), located in the company's regional headquarters in São Paulo, Brazil.
In an space of more than 330 square meters with 10 training rooms, the company will carry out 130 sessions in 2014 on various topics, including professional career development, performance training, courses for compliance, creativity, business strategy and motivational courses.
The structure was designed to provide training to company employees throughout Latin America. Samsung seeks to train 2,700 professionals by the end of the year, with an average of 60 training hours per employee. In addition, the company will invite specialists to teach some of these courses ensuring a comprehensive and dynamic learning experience for participants.
"As a demonstration of our commitment to Latin America, our fourth largest global operation, we are investing heavily in the infrastructure of our regional office to develop our talent. We want to offer employees an intelligent and inspiring working environment which encourages a balance between professional and personal life, and reaffirms our commitment towards our people, innovation, vision and civic responsibility," said Francisco Cuesta, vice president of human resources at Samsung Latin America.
The HRDC is part of the recently opened regional office, which is spread across 10 floors, and comprises integrated, advanced technology spaces to establish a collaborative working environment for more than 1,000 people.
In addition to the HRDC, the new regional office features the "Samsung Experience Zone," an exclusive space based on the concept of recreating a retail environment with point of sale devices. Also featured is the executive briefing center, a new tool for corporate sales, which is a segment that Samsung hopes to grow in the coming years, company officials said.