San Juan distributes portable batteries to patients with special needs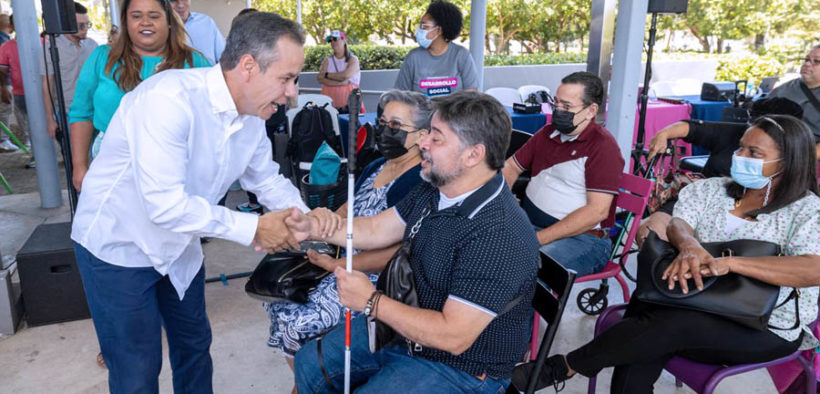 The Municipality of San Juan has begun the delivery of portable batteries with solar panels to patients with special needs and chronic health conditions who are enrolled in the San Juan Va Por Ti program. The initiative is part of the municipal program to ensure the quality of life, health and safety of the participants.
The initiative, which is made possible by an investment of $6 million, involves the delivery of 3,000 rechargeable portable batteries that are capable of keeping medical equipment working during a power outage or related emergency, as well as enable food and medicines to be kept at proper temperatures. The funds came from the Coronavirus Fiscal Recovery Fund created under Act 117-2, municipal officials said.
Created by the administration of Mayor Miguel A. Romero, the program includes a digital platform to identify and update a registry of San Juan residents with functional diversity, disability or dependence on an artificial life system. The platform is designed to ensure that in case of an emergency, such as hurricanes or earthquakes, immediate assistance can be provided to ensure the health and safety of the residents.
The municipal administration acquired four models of YETI brand batteries from Goal Zone – of 1,000-; 1,500-; 3,000- and 6,000-watt capacities – which can connect medical equipment such as dehumidifiers, oxygen concentrators and ventilators. These batteries can be recharged through solar panels, directly from a wall receptacle or a vehicle. They also have 120-volt receptacles for connecting medical equipment.
The distribution of the portable batteries is the first phase aims to reach eligible people already registered in the San Juan Va Por Ti Registration Program for People with Special Needs. The program has 1,300 registered participants so far, and if the registration of 3,000 people is not reached in the first phase, a second application phase will be opened.
In the second phase, patients with special needs and chronic health conditions who do not wish to register on the San Juan Va Por Ti platform will be eligible to apply. They must complete an application starting in April, which will be available through a QR Code or link on the municipality's social media networks or by calling the following telephone numbers: 787- 480-4236, -4386, -6521 or -6527.
Applicants for the second phase must also meet the requirement of needing assistive and medical equipment to live or be bedridden.