Santander agrees to sell Island Finance to J.C. Flowers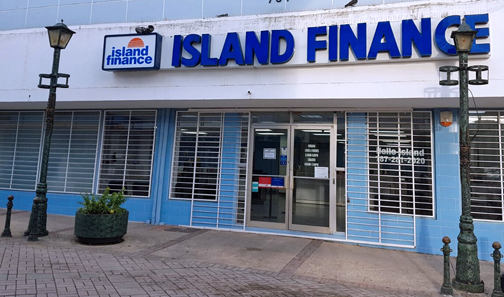 Santander Financial Services Inc. has reached a definitive agreement to sell the personal loan and sale finance loan assets comprising the Island Finance business to funds advised by J.C. Flowers & Co. LLC and affiliates, a private investment firm dedicated to investing globally in the financial services industry, the company announced Monday.
The terms of the transaction were undisclosed. The agreement is expected to close in the next few months and is subject to regulatory approvals and other customary closing conditions.
As part of the transaction, an entity controlled by J.C. Flowers will continue to manage the business with a workforce of more than 600 in Puerto Rico, which includes employees and temporary staff that are currently part of Island Finance, and will also assume the leases for the Island Finance branches, Santander said.
With approximately $400 million of assets and more than 100,000 active customers, Island Finance has more than 50 years of history in Puerto Rico, operating 52 branches that cover 60 percent of the municipalities across the island.
"This strategic decision of the Santander Group to restructure its operations on the island will allow us to place greater emphasis on the commercial banking business," said Fredy Molfino, president of Santander Puerto Rico.
He added that Santander's commitment to the island dates more than 40 years when the institution began operations in Puerto Rico.
"Santander has managed this business exceptionally well, building Island Finance into a true market leader," said Thomas Harding, vice president of J.C. Flowers.
"Island Finance serves Puerto Ricans with a commitment to responsible and transparent lending, and we are excited to work with its talented management team and branch staff to build on the solid reputation that Santander has fostered and continue to fill this critical financing need in Puerto Rico," he said.