Sartorius opens $33M cell culture media manufacturing facility in Yauco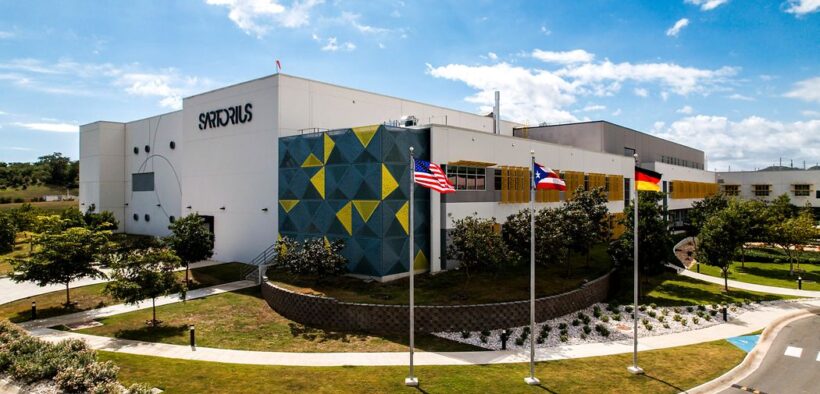 Sartorius, a German life science research and biopharmaceutical industry company, has expanded its site in Yauco, Puerto Rico, with a new cell culture media manufacturing facility, following a $33 million investment, company officials announced.
The 21,500-square-foot facility, which will create 30 new jobs, will augment the company's cell culture media capabilities, catering especially to customers in the Americas. Production started in spring and will scale up to larger capacities by year's end.
Cell culture media comprise growth substances and nutrients for cells that are necessary for every biopharmaceutical production process. The new state-of-the-art Yauco facility enables Sartorius to supply high-quality, regulatory friendly powder media, which are employed in manufacturing therapeutic proteins and other modalities.
"The new cell culture media production in Yauco is part of our global capacity expansion program and is an important building block in the Sartorius manufacturing network. It will further strengthen our comprehensive portfolio for customers, particularly in the Americas region," said René Fáber, a member of the Executive Board and head of the Bioprocess Solutions Division at Sartorius.
"Additionally, it underlines our commitment to Puerto Rico as well as the local team and reinforces the site's significance in our efforts to assist customers in developing and manufacturing biopharmaceutical drugs faster and more efficiently," he added.
Yauco was Sartorius' first manufacturing site outside of Germany, officially beginning production in 1983. Since then, the company has been manufacturing filters in Yauco, and since 2012 has been producing sterile single-use bags there. It employs more than 1,200 people at its Yauco site.