Op-Ed: Saving even with rising prices after Hurricane María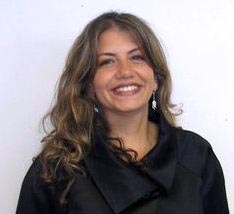 It has been almost 60 days since Hurricane Maria hit the island and Puerto Rico is barely back to a resemblance to what it was prior to Sept. 20, 2017. As days have passed, we still don't know the number of people, industries and business with electric service for sure, as government keeps toying with numbers and percentages of generation and service without any logical context.
Those areas with electricity have suffered power outages on a weekly basis and the ones without electricity have seen a rise in the use of generators. Having a generator to ensure continuity of operations has become a necessity for businesses and the retail industry.
But exactly how they are absorbing the cost of diesel and gas in an already frail economy? If you have seen the price of your favorite cookies rise up to 25 percent, you are the one absorbing the cost.
Before Hurricane María, I diligently clipped my coupons and looked for offers where I could combine coupons, sales and cash-back. Devoting one hour every Sunday to this task has saved me thousands of dollars over the last five years.
My kids made fun of me because according to them we had "a little store" in two closets. Thus, my stockpile was enough to sustain me through the most difficult days after the hurricane and even donate.
However, as the stockpile is dwindling, I'm faced with a new reality. Most chain stores have not only raised prices, they have also failed to publish their regular advertising and flyers in Puerto Rico. Some stores are not even taking discount coupons.
A drugstore app I use frequently shows no coupons when before María it was brimming with offers, discounts and coupons when downloaded every Sunday. Their coupon machines are not working and the store has raised prices.
We all have seen the horror stories on the internet and on social media. Local supermarkets charging up to $36 for a 24-pack of bottled water. Diesel almost tripled its price during the first few days of the emergency due to its scarcity. However, it has failed to return to pre-María prices.
As if not enough families were struggling to make ends meet before the hurricane, now with Thanksgiving and Christmas coming in the next few weeks, most of us will face higher prices on basic goods to celebrate the holidays. To make matters worse, inspectors from the Department of Consumer Affairs are nowhere to be found.
You can make some changes in your consumption behavior and still survive this rough patch while things go back to "normal" and prices drop. Here are a few tips:
Make a list before hitting the grocery store.
Buy only what you need.
Consider store or generic brands.
Revise store advertising and flyers. Some supermarkets are not publishing a regular sales flyer, but they are publishing a one-pager in newspapers.
Compare prices among retailers.
Go Dutch: Sometimes I split the cost and quantity of certain items bought at wholesalers with my mother or friends. I get a good bargain and enough product for my stockpile.
Buy local.
Buy seasonal products.
Pack your own lunch, or buy from the ready-to-eat area at your supermarket or wholesaler and split the cost and the portion with a co-worker.
Always carry your reusable water bottle or bottled water. Why pay up to $3 for something that costs less than .25 cents?
Carry snacks in your bag.
If out with kids or on the road, bring a small cooler or lunch box with water, juice, fruit and snacks.
Prepare a weekly menu.
Get creative with whatever you have in your pantry. On a recent day, I made grilled chicken quesadillas for my kids with leftovers and the veggies I had on hand. They loved it!
For the holidays, consider cooking regular food instead of holiday menu. The important thing is giving thanks and spending quality time with our loved ones. BBQ for Thanksgiving? Why not?
Use coupons when eating out or at the grocery store.
Plan your outings and trips for hours outside breakfast/lunch/dinner.
Consider the use of items and reuse as much as possible.
If eating out, consider splitting your entrée with another person or family member.
If eating out, also consider eating lunch and dinner specials.
Consider building a stockpile of those items you use frequently such as household, hygiene and personal care items. You can also store items such as packaged dry and canned items like beans, meats and fruits. Let this be a learning lesson.
As for a general rule, every year, we face hurricane season from July to November, so we need to learn to have an inventory of frequently used items for the season. We live on an island and most goods are imported. We all have to be prepared. Your pocket will not suffer!