SBA, CIAPR cosponsor 8th annual 'Business Matchmaking Event'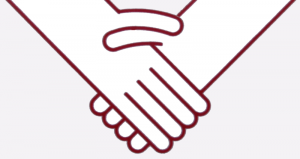 The Puerto Rico office of the U.S. Small Business Administration and the Puerto Rico Professional College of Engineers and Land Surveyors will cosponsor on May 8, the Annual Business Matchmaking Event both organizations have conducted jointly for the past eight years.
Leading off Small Business Week 2012 in Puerto Rico, the event is geared toward matching small firms with prospective federal purchasing offices and prime contractors, helping promote local business development through federal contracting opportunities. Last year's Business Matchmaking attracted nearly 200 attendees, a figure SBA and CIAPR, as the Engineer trade group is known by its initials in Spanish, are looking to surpass this year.
"The federal government purchased more than $475 billion in goods and services in fiscal year 2011, with 20.8 percent of that amount going to small firms," said SBA Acting District Director Francisco 'Pancho' Marrero. "Business matchmaking events such as the one we will conduct on May 8th provide small business owners with the opportunity to market their products and services directly to federal contracting officers, increasing their chances of selling to the U.S. government."
Puerto Rico Professional College of Engineers and Land Surveyors President Angel L. González Carrasquillo added: "local engineering and land surveying professionals are sought out locally and internationally due to their excellent training.
"With this initiative that we conduct annually with SBA we assist in the contract-seeking process of our members that need or wish to refocus their careers," he said. "This is an excellent opportunity for our members and federal agencies alike."
In addition to individual appointments between small firms and contracting officers, the Eighth Annual Business Matchmaking will include educational sessions on 8(a) and Historically Underutilized Business (HUB) Zone certifications, the Central Contractor Registration, solicitation processes, the Small Business Jobs Act Small Business Turnaround program, and financial alternatives, among other topics.
Participating at this year's event will be such agencies as the Federal Emergency Management Agency, Ft. Buchanan, the U.S. General Services Administration, the U.S. Department of Housing and Urban Development, the U.S. Coast Guard, U.S. Customs & Border Protection, Rural Development, the Puerto Rico National Cemetery, and the Job Corps, among others. Dragados USA and the Puerto Rico Highway Authority will join the event to provide additional contracting opportunities to local firms.
The Eighth Annual Business Matchmaking will be held at CIAPR facilities located at #500 Antolín Nin St., in Hato Rey, starting at 8 a.m. The event is open to the public, but seating is limited.
To register free of charge, visit www.sba/gov/pr and click on Matchmaking Event Registration, under "Resources in your Area."